---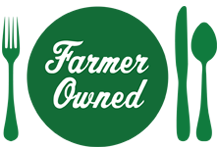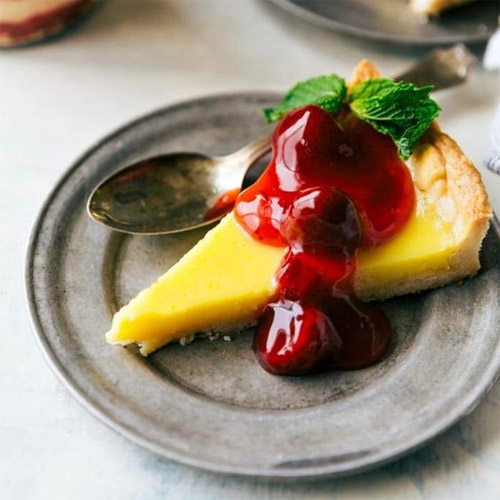 Prep Time
15 min

Cook Time
40 min

Ready In
2 hrs 15 min

Servings
10
Ingredients
CRUST
14 Tablespoons unsalted butter
3/4 cup powdered sugar
2 1/2 cups white flour
1 large egg yolk
1 teaspoon vanilla extract
1/2 teaspoon salt
LEMON FILLING AND TOPPING
4 large eggs
3/4 cup white sugar
2 Tablespoons lemon zest
1/2 cup freshly squeezed lemon juice
1/2 cup heavy whipping cream
1 can LUCKY LEAF® Premium Strawberry Fruit Filling & Topping
Directions
For the crust, in a large food processor, add butter, powdered sugar, and flour. Pulse until the butter is in small pieces.
Add in the yolk, vanilla extract, salt, and 2 tablespoons very cold water. Pulse until a crust forms.
Pour the mixture out onto a surface and roll into a ball.
Spray an 11 or 12 inch tart pan with nonstick spray. Preheat oven to 350°.
Press the crust evenly into the tart pan and then cover and place in the freezer for 20 minutes.
Remove the tart from the freezer and place a sheet of tin foil over the tart. Cover the foil with rice (to weigh down the tart and keep it from rising).
Place the tart pan on a cookie sheet. Bake for 15 minutes. Remove the foil and bake for another 5-10 minutes or until edges are a light brown. Remove.
Meanwhile, in a large bowl, whisk together 4 eggs.
Pulse white sugar and lemon zest in food processor until the sugar is fine but not powdered.
Add the sugar and lemon zest to the eggs along with the lemon juice and heavy whipping cream.
Whisk until combined. Pour through strainer into partially baked tart.
Place in the oven for 20 minutes and then remove and allow to cool to room temperature.
Remove tart from cookie sheet and transfer to the fridge for at least 1 hour (covered).
Remove tart and slice into pieces. Top each piece with generous scoop of strawberry filling.
Recipe Tip
Only top the tart slices you are going to eat immediately. If you are going to have leftovers, package the tart slices separate from the filling and then combine the two when ready to enjoy again.
More Lucky Leaf Recipes