---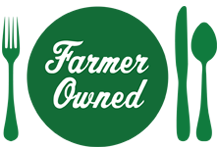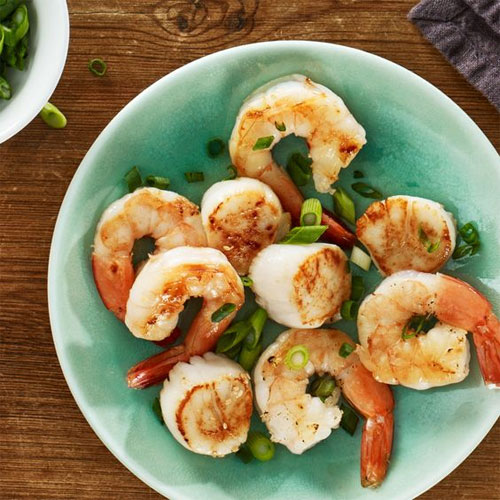 Prep Time
15 min

Cook Time
5 min

Ready In
30 min

Servings
4
Ingredients
VINAIGRETTE
1/2 cup Ocean Spray® Ruby Red Grapefruit Juice Drink OR Light Ruby Grapefruit Juice Drink
2 tablespoons pineapple juice
1 tablespoon oil
1 teaspoon sesame seeds
1/2 teaspoon shredded lemon peel
1/8 teaspoon garlic powder
pinch white pepper
pinch ground ginger
SEAFOOD
16 uncooked, shelled and deveined large shrimp with tails left on (about 3/4 pound)
12 sea scallops (about 3/4 pound)
2 tablespoons sliced green onions, garnish
Directions
Mix all vinaigrette ingredients in a small covered container. Reserve 1/4 cup for broiling seafood; refrigerate remaining vinaigrette for several hours to blend flavors.
Preheat broiler. Line a rimmed baking sheet with foil.
Rinse shrimp and scallops in cold water; drain well. Place shrimp and scallops on prepared baking sheet. Brush with the reserved 1/4 cup vinaigrette. Broil 3 to 4 inches from heat until scallops are opaque and shrimp are pink and cooked through, 4 to 6 minutes, turning once.
Place cooked seafood in a medium bowl; cover and refrigerate until cold.
To serve, divide seafood among 4 individual plates; pour vinaigrette over seafood. Sprinkle with green onions. If desired, garnish with additional lemon peel and fresh herbs.