---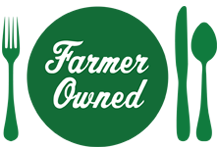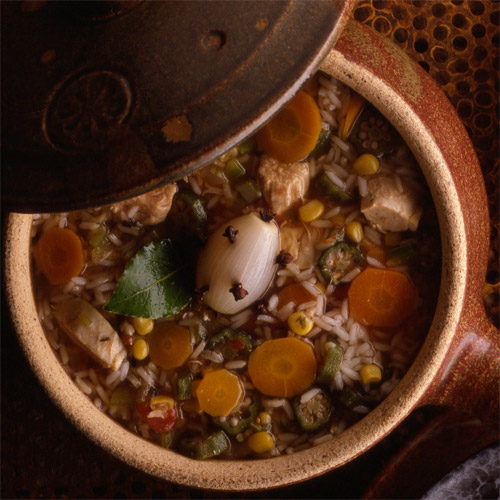 Prep Time
20 min

Cook Time


Ready In
1 hr 50 min

Servings

Ingredients
1 (3 lb.) whole chicken
1 cup chopped celery
2 thinly sliced carrots
1 medium onion
4 whole cloves
1 bay leaf
1 Tbsp. chopped parsley
1/2 tsp. thyme
1/2 tsp. poultry seasoning
1/2 tsp. dried oregano
1 tsp. salt
1 tsp. ground black pepper
6 cups water
1 cup uncooked Riceland Extra Long Grain Rice
1 can (16 oz.) whole tomatoes
3/4 cup seeded, chopped green pepper
1 cup frozen whole kernel corn
2 cups sliced fresh okra or 1 pkg. (10 oz.) frozen okra
Directions
Pierce whole onion with whole cloves. Place first 12 ingredients in large soup pot. Pour water over ingredients. Bring to a boil, lower heat; cover and simmer for 1 hour or until chicken is tender. Remove chicken and set aside.
Add remaining ingredients to stock. Bring to boil; cover and simmer 20 minutes.
Remove skin and bones from chicken. Cut meat into small pieces. Add chicken to other ingredients. Heat thoroughly, and serve.