---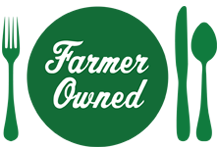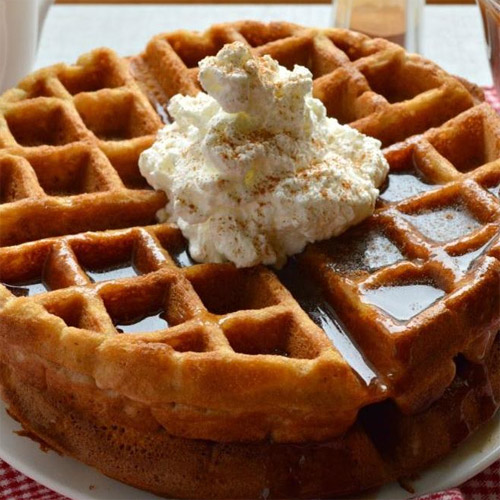 Prep Time
5 min

Cook Time
15 min

Ready In


Servings
5
Ingredients
2 cups all purpose flour
1/4 cup brown sugar
4 teaspoons baking powder
1/4 teaspoon salt
1 1/4 cups milk
1/2 cup MUSSELMAN'S® Apple Butter
2 eggs
2 Tablespoons vegetable oil
non-stick cooking spray for the griddle
CINNAMON SYRUP
1 cup brown sugar
1 teaspoon ground cinnamon
2 teaspoons cornstarch
1 cup water, cold
2 Tablespoons butter
1 teaspoon vanilla extract
Directions
Preheat your waffle iron. (See your waffle iron's instruction manual for guidance on settings).
In a large bowl, whisk together the flour, brown sugar, baking powder, and salt.
In another bowl or liquid measuring cup, whisk together the milk, apple butter, eggs, and vegetable oil. Pour the liquid mixture into the dry mixture and stir to combine.
Spray the waffle iron with non-stick cooking spray and spoon the batter onto the heated griddle. Close and cook according to waffle iron instructions.
To make the cinnamon syrup, add the brown sugar and cinnamon to a small saucepan. In a liquid measuring cup, whisk the cornstarch into the cold water. Pour into the pan with the brown sugar and cinnamon and bring to simmer over medium heat. Stir and continue cooking until the brown sugar dissolves completely. Remove from heat and stir in butter and vanilla.
Serve the apple butter waffles with cinnamon syrup (and whipped cream).
Recipe Tip
For extra fluffy waffles, separate eggs and beat the whites separately until stiff peaks form. Fold whites in at the very end, after the batter is mixed and before you add it to the waffle iron.
More Musselman's Recipes