---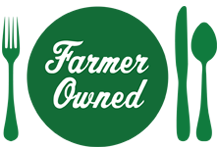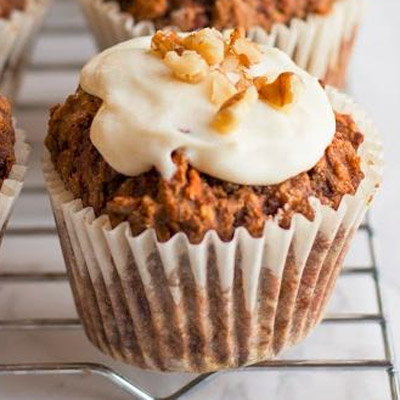 Prep Time
15 min

Cook Time
20 min

Ready In


Servings
12
Ingredients
MUFFINS
2 cups whole wheat flour
2 teaspoons baking soda
1 teaspoon ground cinnamon
1/4 teaspoon ground nutmeg
1 teaspoon salt
2 cups shredded carrots (about 3 cups)
1/2 cup raisins
1/2 cup chopped walnuts
1 cup MUSSELMAN'S® Apple Butter
1/4 cup honey or maple syrup
2 eggs
1 teaspoon vanilla
1/4 cup butter, melted
FROSTING
8 ounces cream cheese, softened
2 Tablespoons honey or maple syrup
Directions
Preheat oven to 350° Line a muffin tin with paper cups or spray with cooking spray. Set aside.
In a large mixing bowl, combine the flour, baking soda, cinnamon, nutmeg, salt, carrots, raisins, and walnuts until well mixed. Set aside.
In a small mixing bowl, combine the apple butter, honey or maple syrup, eggs, vanilla, and butter. Stir until smooth.
Add the apple butter mixture to the flour mixture and stir to combine. Do not over mix (this results in tough muffins), a few lumps of flour are fine.
Spoon the mixture into prepared muffin cups, filling them 2/3 of the way. Bake in preheated oven for 15-20 minutes, or until the tops begin to crack and a toothpick inserted into the center comes out clean.
Remove from the oven and let cool completely on a baking rack.
Make the frosting by combining the cream cheese and honey or maple syrup until smooth. Spread on cooled muffins.
More Musselman's Recipes