---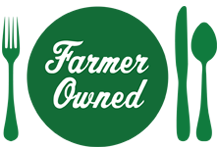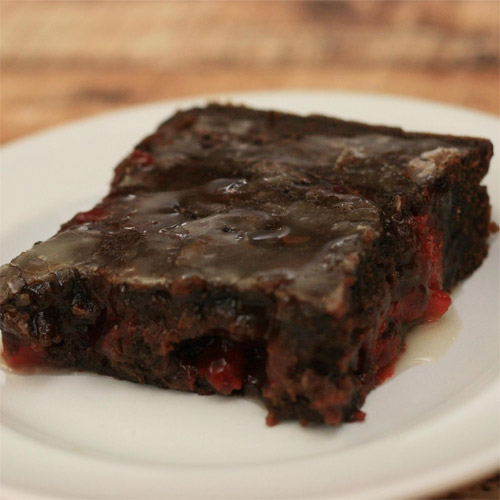 Prep Time


Cook Time
20 min

Ready In


Servings
12
Ingredients
BROWNIES
1 21-ounce can LUCKY LEAF® Premium Cherry Fruit Filling & Topping
2 brownie box mixes, prepared per directions
3/4 cup milk chocolate chips
GLAZE
1 cup confectioners sugar
3/4 teaspoon Vanilla
2 Tablespoons Milk
Directions
Preheat the oven to 350°F, and spray a 9" x 13" pan with cooking spray.
Make 1 brownie mix according to the directions on the box, and spread evenly in the pan. Then layer the Lucky Leaf® Premium Cherry Fruit Filling & Topping on top of the brownie mix. Next, sprinkle the milk chocolate chips on top of the cherry fruit filling and topping, evenly.
Make the second brownie mix according to the box instruction. Carefully spoon the brownie mix on top of the cherry filling and topping, and chocolate chips. Then, with a spatula, spread the brownie mix out evenly.
Bake for 35–40 minutes. (Remember when you do the toothpick test that the center will be a chocolate-cherry lava mix.)
Let the brownies cool before serving, and drizzle with glaze.
Recipe Tip
Using a glass baking pan will allow you to see if the sides and bottom are browning.