---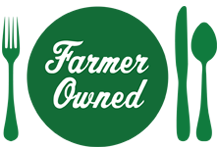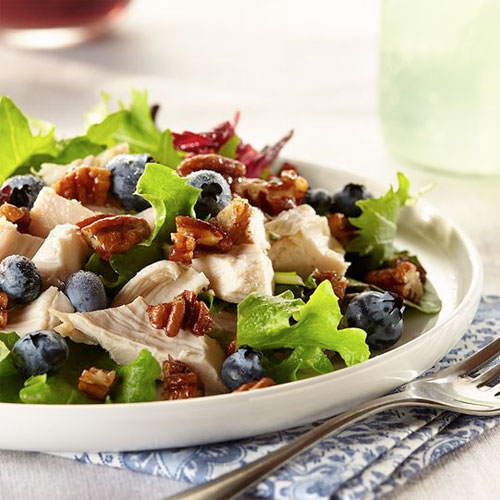 Prep Time
25 min

Cook Time


Ready In
30 min

Servings
4
Ingredients
PECANS
1/2 cup chopped pecans
2 tablespoons Land O Lakes® Cinnamon Sugar Butter Spread
DRESSING
1 1/4 cups fresh blueberries
1/2 cup raspberry vinaigrette
SALAD
1 (5.5- to 6-ounce) package (6 cups) mixed salad greens
2 cups cooked cubed rotisserie chicken
Directions
Heat oven to 350°F.
Melt Cinnamon Sugar Butter Spread in 8-inch square pan in oven. Add chopped pecans; toss until well coated. Bake 4-5 minutes or until pecans are caramelized. Spread nuts in even layer on waxed paper. Cool completely.
Combine 1/4 cup blueberries and vinaigrette in food processor bowl fitted with metal blade. Process 20 seconds or until no large pieces of blueberry remain. Set aside.
Combine salad greens, chicken and remaining blueberries in bowl; toss to coat. Top with chopped pecans. Drizzle with dressing, as desired.
Recipe Tip
Depending on size of chicken, one purchased rotisserie chicken will yield between 3 to 4 cups chopped chicken.
For a great side salad, just omit chicken.
More Land O' Lakes Recipes