---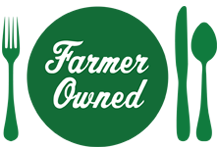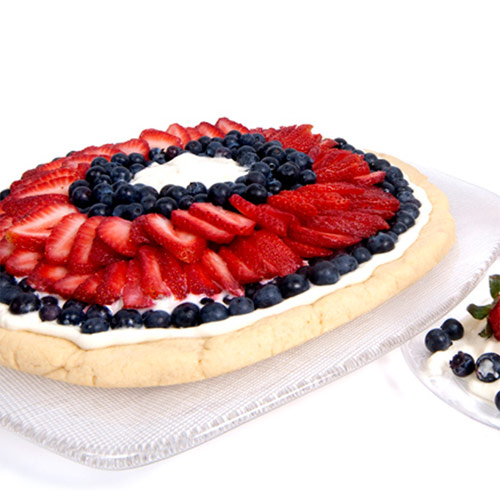 Prep Time
50 min

Cook Time


Ready In
50 min

Servings

Ingredients
PIZZA
2/3 cup Sue Bee® Honey
1/3 cup sugar
1/3 cup salted butter or margarine, softened
1 egg
1 teaspoon vanilla extract
1/4 teaspoon salt
1 teaspoon baking powder
3 cups all-purpose flour
HONEY-CREAM CHEESE SPREAD
1/2 cup Sue Bee Honey
8 ounces cream cheese, softened
2 tablespoons lemon juice
TOPPING
Blueberries
Strawberries
Directions
Pizza
Mix honey, sugar, butter, egg and vanilla extract.
Stir in salt, baking powder and flour 1/2 cup at a time.
Cover the dough with plastic wrap and refrigerate for 30 minutes.
Preheat oven to 375 F.
Place on parchment paper and roll out to your desired size; place on a pizza stone or greased cookie sheet.
Bake for 10-12 minutes. Cool completely before frosting.
Honey-Cream Cheese Spread
Whip cream cheese and lemon juice together slowly with a mixer. Gradually add honey until smooth.
Cover and refrigerate to cool.
Spread the cream cheese spread over the cooled cookie but leaving the edge unfrosted.
Topping
From the edge, work your way to the center placing blueberries and strawberries on top of the spread.
Refrigerate before serving.
(Adapted from Lemonade and Porch Swings)
Recipe Tip
The Honey-Sugar Cookie Crust recipe can also be used to make individual sugar cookies for birthdays, holidays and special occasions! Try the Honey-Cream Cheese Spread as dip for fruits, cookies, Angel food cake and other sweet snacks.
More Sue Bee Honey Recipes