---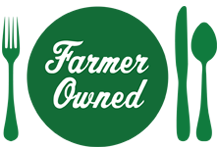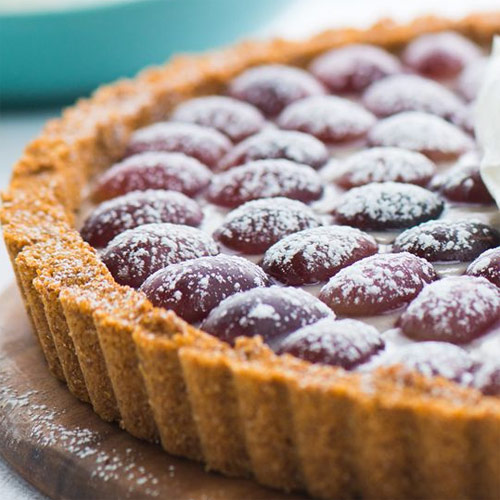 Prep Time
20 min

Cook Time
25 min

Ready In
45 min

Servings
10
Ingredients
CRUST
1/3 cup unsalted butter, melted
2 cups graham cracker crumbs
Peanut Butter Whipped Cream
1/2 cup peanut butter
1/3 cup granulated sugar
1/4 tsp salt
2 cups heavy whipping cream
GRAPE FILLING
2 cups 2% milk
1 cup Welch's 100% Grape Juice
4 egg yolks
1/4 cup granulated sugar
2 tablespoon cornstarch
1 tablespoon all-purpose flour
1 teaspoon vanilla extract
1 teaspoon orange zest
2 cups purple grapes, halved and seeded
2 tablespoons Welch's Concord Grape Jelly
Directions
Preheat the oven to 350°F.
In a mixing bowl, combine the crust ingredients; stir until completely combined. Add crust mixture to a 9 or 10-inch tart pan. Using your hands or the bottom of a measuring cup evenly spread the graham cracker mixture to cover the bottom and sides of the tart pan.
Transfer the piecrust into the preheated oven for 20-25 minutes until golden. Cool completely.
Meanwhile, in a saucepan over medium heat, warm the milk to just below a simmer. In a bowl, whisk together the Welch's 100% Grape Juice, egg yolks, granulated sugar, cornstarch, flour, vanilla, and orange zest until smooth. Temper the eggs, by whisking a little hot milk into the mixing bowl. Once combined, gradually whisk in the remaining hot milk. Pour the mixture back into the saucepan and simmer for 5-8 minutes until slightly thickened. Cool the grape custard for 20 minutes.
Once cool, spread the grape custard evenly in the cooled tart shell. Arrange the grape halves, cut side down, in a single layer on top of the custard. Refrigerate for 30 minutes, or up to 8 hours.
Make the Peanut Butter Whipped Cream by combining the peanut butter and heavy whipping cream in a large mixing bowl and whipping on low speed until thick, about 5 minutes. To serve, melt Welch's Concord Grape Jelly. Using a pastry brush, carefully brush the grapes with the jelly. Serve with a dollop of Peanut Butter Whipped Cream.
More Welch's Recipes