---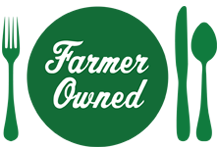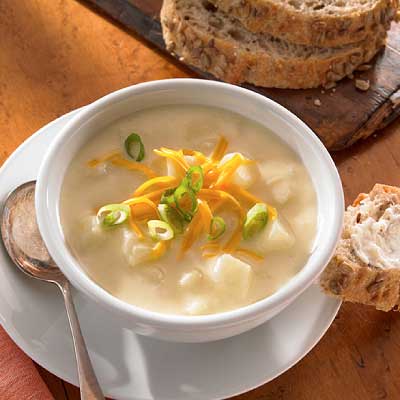 Prep Time
15 min

Cook Time


Ready In
40 min

Servings
6
Ingredients
5 medium (4 cups) Yukon Gold potatoes, peeled, cubed
1/4 cup Land O'Lakes Butter
1/4 cup chopped onion
2 teaspoons chicken-flavored bouillon
1/2 teaspoon salt
1/8 teaspoon pepper
2 cups milk
Shredded Cheddar cheese, if desired
Chopped green onions, if desired
Directions
Place cubed potatoes in a 4-quart saucepan. Add enough water to cover. Cook over medium-high heat 8-10 minutes or until mixture comes to a boil. Continue cooking 10-12 minutes or until potatoes are tender. Remove from heat; drain. Keep warm.
Melt butter in 10-inch skillet over medium-high heat until sizzling; add onions. Continue cooking 3-5 minutes or until onions are softened. Stir in chicken bouillon until dissolved.
Add onion mixture, milk, salt and pepper to cooked potatoes in same 4-quart saucepan. Pour half of soup mixture into 5-cup blender container. Cover; blend 25-30 minutes or until smooth. Return blended potato mixture to saucepan. Cook over medium heat 3-5 minutes or until heated through.
To serve, spoon into individual soup bowls. Top with cheese and green onions, if desired.
More Land O' Lakes Recipes