---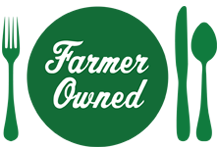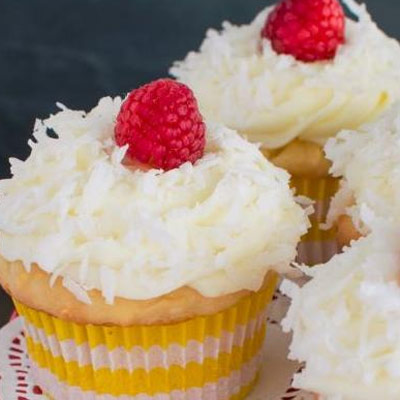 Prep Time
45 min

Cook Time
22 min

Ready In
1 hr 15 min

Servings
24
Ingredients
CUPCAKES
1 box white cake mix
1 3.4-ounce box instant coconut pudding
4 eggs
1/2 cup oil
1 cup coconut milk
1/2 teaspoon coconut extract
1/2 teaspoon rum extract
1 cup sweetened shredded coconut
1 can LUCKY LEAF® Premium Lemon Fruit Filling & Topping
FROSTING
1/2 cup butter
1/2 cup marshmallow cream
1/2 cup lemon fruit filling and topping
5 1/2 cups powdered sugar
1/2 teaspoon salt
1 cup sweetened shredded coconut
24 fresh raspberries
Directions
Preheat oven to 325°. Line cupcake tins for 24 cupcakes. Remove 1/2 cup lemon filling and set aside for frosting.
In mixing bowl, combine cake mix, pudding mix, eggs, oil, milk and extracts. Beat on low for 1 minute, then beat on medium for 2 minutes. Stir in the coconut.
Divide the batter among 24 lined cupcake holders. Bake at 325° for 22 minutes. Remove and cool.
Using a small cookie scoop or spoon, remove the center of each cupcake. Fill each cupcake "hole" with a bit of the lemon fruit filling.
Make the Icing: Beat the butter until creamy. Add the reserved 1/2 cup lemon fruit filling, marshmallow cream and salt and beat again until light and fluffy.
Slowly add the powdered sugar until it has all been mixed in.
Swirl frosting on top of each filled cupcake and top with shredded coconut and a raspberry.