---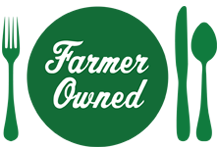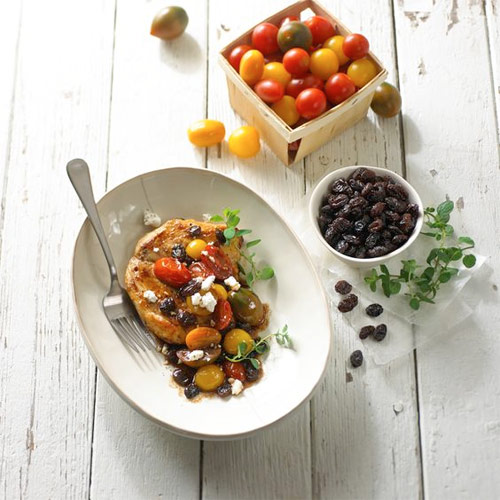 Prep Time
20 min

Cook Time


Ready In
20 min

Servings
4
Ingredients
2 boneless skinless chicken breasts
2 tablespoons balsamic vinegar
2 cups halved small multi-colored or grape tomatoes
1/2 cup Sun-Maid Natural Raisins
1/4 cup crumbled Mediterranean herb feta cheese
Directions
Between sheets of plastic wrap or waxed paper, flatten each chicken breast to 1/4-inch thickness. Cut each breast in half; season with salt and pepper.
In 10- or 12-inch skillet, heat 1 tablespoon olive or vegetable oil over medium-high heat. Cook chicken about 8 minutes, turning halfway through cooking, until chicken is no longer pink in center. Remove from skillet; keep warm.
In same skillet, add tomatoes, raisins, 2 tablespoons water and the vinegar. Cook and stir on high heat 2 to 3 minutes or until tomatoes soften and sauce is syrupy. Return chicken to skillet; heat through.
Transfer chicken and sauce to serving platter; top with feta cheese.
More Sun-Maid Recipes