---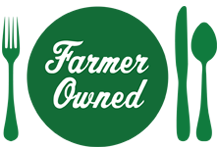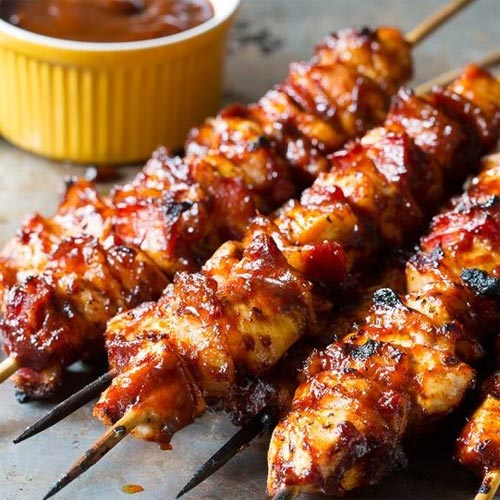 Prep Time
10 min

Cook Time
16 min

Ready In
56 min

Servings
4
Ingredients
1 1/2 pounds boneless skinless chicken breast
8 thick cut bacon strips
1 cup sweet BBQ sauce
2/3 cup MUSSELMAN'S® Apple Butter
2 chipotle peppers (canned in adobo sauce)
Directions
Soak 8 wooden skewers in water for at least 30 minutes. Preheat grill to medium or medium-low heat. (Between 300-350 degrees F.)
Cut the chicken breasts into 3/4 inch bite-sized pieces. Then cut the bacon into 3/4 inch strips. Alternate threading the chicken and bacon onto 8 skewers, leaving a bare handle on one end of each skewer. Sprinkle the chicken skewers with salt and pepper.
Place the BBQ sauce, apple butter, and chipotle peppers in the blender. Puree until smooth.
Grill the chicken skewers for 4 minutes per side. Then brush the skewers with the chipotle apple BBQ sauce and grill another 3-4 minutes per side, until the edges of the bacon are crisp, but not burned. Serve warm.
Recipe Tip
For oven cooking, preheat to 450 degrees F. Puree the BBQ sauce as directed above. Thread skewers with chicken and bacon. Lay the chicken skewers on a foil-lined rimmed baking sheet and brush well with the sauce. Bake for 15-20 minutes, until the edges of the bacon are crispy.­­­­­­­­­­­­
More Musselman's Recipes