---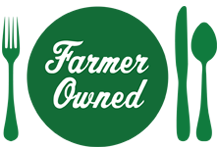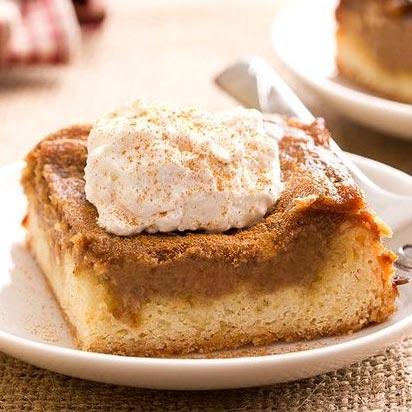 Prep Time
30 min

Cook Time
50 min

Ready In
1 hr 35 min

Servings
10
Ingredients
CAKE
1 cup flour
3/4 cup sugar
1 1/2 teaspoons baking powder
1/2 teaspoon salt
1 egg
1/4 cup unsalted butter, melted
2 Tablespoons milk
1/2 teaspoon vanilla extract
FILLING
4 ounces cream cheese, softened
1 cup MUSSELMAN'S® Apple Butter
1 egg
1/4 cup unsalted butter, melted
1/2 teaspoon vanilla extract
1 cup powdered sugar
1/2 teaspoon ground cinnamon
1/2 teaspoon ground nutmeg
Whipped cream and ground cinnamon, for serving
Directions
Preheat oven to 350°. Lightly grease an 8 X 8 inch square pan.
Make the cake layer: In large mixing bowl, whisk together flour, sugar, baking powder and salt. Whisk in the egg, melted butter, milk and vanilla until moistened. Spread evenly in the pan. (mixture will be slightly sticky).
Make the filling: In a large bowl with an electric mixer, beat together the cream cheese and apple butter until smooth. Beat in the egg, then beat in melted butter and vanilla. Scrape the bowl then beat in the powdered sugar, cinnamon and nutmeg.
Spread the filling over the cake layer then bake 45-50 minutes or until the center is set. (Do not overbake as the center should be slightly gooey). Cool completely before serving.
Garnish with whipped cream and dust with cinnamon to serve. (For best results let cake sit at room temperature for 15-30 minutes before serving).
Recipe Tip
Refrigerate any leftovers in an airtight container for up to 4 days.
More Musselman's Recipes