---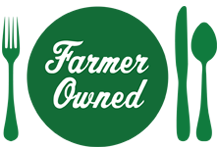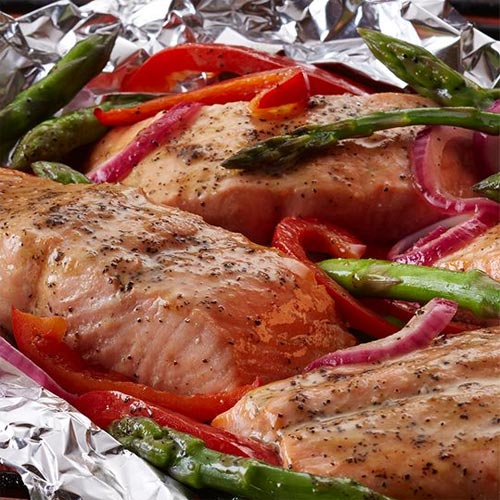 Prep Time
10 min

Cook Time


Ready In
25 min

Servings
4
Ingredients
1 pound fresh salmon fillet, cut into 4 pieces
2 tablespoons Land O Lakes® Butter, softened
1 tablespoon freshly grated lemon zest
1/2 teaspoon cracked black pepper
1/4 teaspoon salt
8 ounces (10 to 16 spears) fresh asparagus, cut into thirds
1 small (1 cup) red bell pepper, cut into 2-inch strips
1/3 cup thinly sliced red onion
Fresh lemon wedges, if desired
Directions
Heat gas grill on medium or charcoal grill until coals are ash white.
Cut two (18x12-inch) pieces heavy duty aluminum foil. Fold sheets together to create 18-inch long packet. Spray aluminum foil with no-stick cooking spray. Lay salmon pieces, skin-side down, into middle of foil.
Combine butter, lemon zest, pepper and salt in bowl; mix well. Spread half of butter mixture over salmon fillets. Layer vegetables over salmon; spread remaining butter mixture over vegetables. Bring long sides of aluminum foil together; seal top and sides of packet.
Place foil packet onto grill. Cover; grill packet 11-13 minutes or until salmon flakes easily with fork.
Remove from grill; open packet carefully. Squeeze fresh lemon wedges over salmon and vegetables, if desired. Serve immediately.