---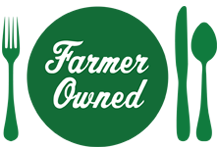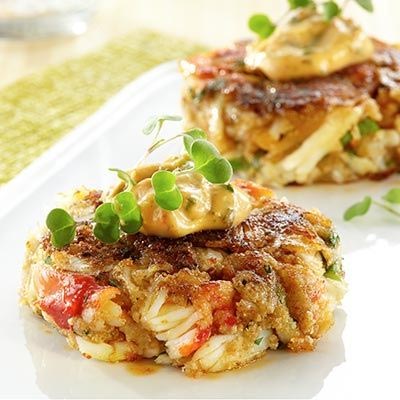 Prep Time
20 min

Cook Time


Ready In
30 min

Servings
12
Ingredients
SOUTHWEST SEASONING
1 1/2 teaspoons chili powder
3/4 teaspoon ground cumin
1/2 teaspoon garlic salt
1/2 teaspoon ground red pepper (cayenne)
AIOLI
3/4 cup mayonnaise
3 tablespoons finely chopped fresh cilantro leaves
1 tablespoon fresh lemon juice
CRAB CAKES
3/4 cup bread crumbs
2 large Land O Lakes® Eggs, slightly beaten
2 tablespoons sliced green onions
2 tablespoons chopped fresh cilantro leaves
2 tablespoons Dijon mustard
1 teaspoon freshly grated lemon zest
1/4 teaspoon salt
16 ounces cooked crabmeat, flaked
2 tablespoons Land O Lakes® Butter
Directions
Combine all southwest seasoning ingredients in bowl; mix well. Set aside.
Combine all aioli ingredients in bowl; mix well. Stir in 1 tablespoon southwest seasoning. Cover; refrigerate until serving time.
Combine all crab cakes ingredients except remaining seasoning, crabmeat and butter in bowl. Stir in crabmeat. Shape into 12 patties.
Melt 1 tablespoon butter in 12-inch skillet over medium heat until sizzling; stir in 1 tablespoon seasoning. Place 6 crab cake patties into skillet. Cook, turning once, 3-5 minutes or until lightly browned and heated through. Remove crab cakes from skillet; cover. Keep warm. Wipe out skillet. Repeat with remaining butter, seasoning and crab cake patties.
Serve crab cakes with aioli.
More Land O' Lakes Recipes