---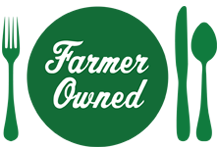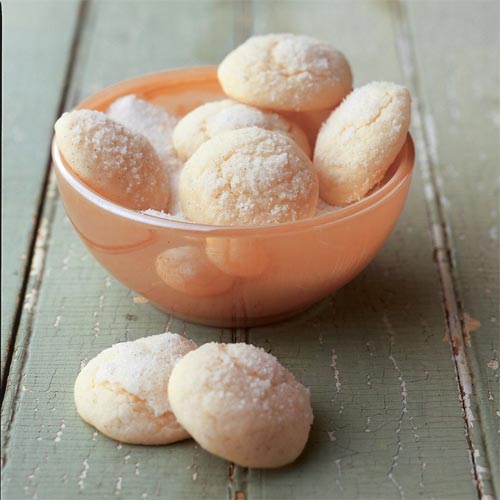 Prep Time
25 min

Cook Time


Ready In
5 hrs

Servings
54
Ingredients
VANILLA SUGAR
1 cup sugar
1/2 teaspoon vanilla
COOKIE
1 cup sugar
3/4 cup Land O Lakes® Butter, softened
2 vanilla beans
1 large Land O Lakes® Egg
2 cups all-purpose flour
1 teaspoon baking powder
1/4 teaspoon salt
Water
Directions
Combine 1 cup sugar and 1/2 teaspoon vanilla in bowl. Spread onto waxed paper-lined baking sheet; let stand 4 hours or until dry. Sift sugar mixture through strainer to remove lumps. Set aside.
Heat oven to 375°F.
Combine 1 cup sugar and 3/4 cup butter in bowl. Beat at medium speed, scraping bowl often, until creamy.
Split vanilla beans lengthwise with sharp knife. Scrape seeds from vanilla beans; add to butter mixture. Add egg; continue beating until well mixed. Add flour, baking powder and salt; beat at low speed until well mixed.
Shape dough into 1-inch balls. Dip top of each ball in water, then into vanilla sugar. Place 2 inches apart onto ungreased cookie sheets. Bake 8-14 minutes or until edges are very lightly browned.
Recipe Tip
After scraping seeds from vanilla bean, add empty vanilla bean pod to 2 cups sugar. Cover; store at room temperature in container with tight-fitting lid. Vanilla sugar made with vanilla extract or vanilla bean can be used for baking or sprinkled on fresh fruit, yogurt or in tea.
Vanilla sugar can be stored after drying in a container with a tight-fitting lid.
More Land O' Lakes Recipes