---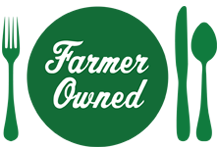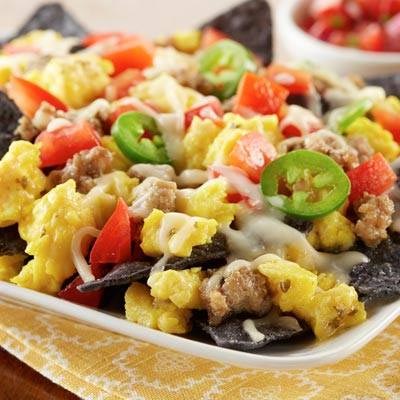 Prep Time
15 min

Cook Time


Ready In
30 min

Servings
8
Ingredients
1 pound breakfast sausage
2 tablespoons Land O Lakes® Butter
1 teaspoon finely chopped fresh garlic
6 large Land O Lakes® Eggs, well beaten
1/4 teaspoon black pepper
6- to 6 1/2- ounces restaurant-style tortilla chips
2 cups shredded Monterey Jack cheese
1 medium (1 cup) tomato, seeded, chopped
1/2 to 1 jalapeño pepper, seeded, thinly sliced
Sour cream, if desired
Salsa, if desired
Directions
Heat oven to 350ºF. Spray 13x9-inch baking dish with no-stick cooking spray; set aside.
Cook sausage in 12-inch skillet over medium-high heat, stirring occasionally, 5-7 minutes or until cooked through and broken into crumbles. Transfer to bowl, using slotted spoon. Cover; keep warm. Wipe out skillet.
Melt butter in same skillet until sizzling. Add garlic; sauté 1 minute. Add beaten eggs and pepper; cook over medium heat, lifting egg mixture slightly with spatula to allow uncooked portion to flow underneath, 3-4 minutes or until eggs are almost set.
Spread half of chips in thin layer in bottom of prepared pan. Top chips with half of sausage and 1 cup cheese. Repeat with remaining chips, sausage, scrambled eggs, tomato and remaining cheese. Sprinkle with jalapeño slices.
Bake 6-7 minutes or until cheese is melted. Serve immediately with sour cream and salsa, if desired.
More Land O' Lakes Recipes