---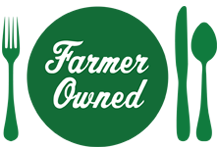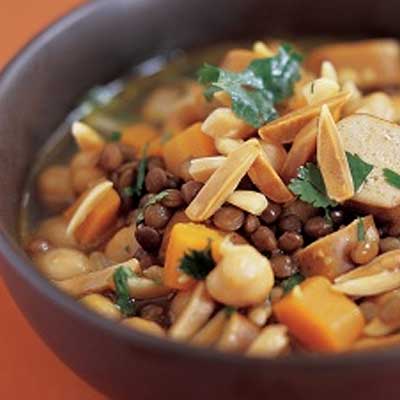 Prep Time
30 min

Cook Time


Ready In
30 min

Servings
4
Ingredients
2 teaspoons mild curry powder
1 tablespoon olive oil
1 cup diced carrots
2 teaspoons minced garlic
1 (10-ounce) package soy-based meatless sausage
1 (15-ounce) can lentils, drained and rinsed
1 (15-ounce) can chickpeas, drained and rinsed
3 cups vegetable broth
2 tablespoons minced fresh cilantro
1 cup Slivered Almonds
Salt and pepper to taste
Directions
Heat almonds in a large pot, stirring occasionally on high heat until light brown and toasted; remove and set aside.
Heat curry powder in pot, tossing frequently, just until fragrant; remove and set aside.
Heat oil in pot; add carrots and garlic. Turn heat to medium-low and cover pot; cook, stirring occasionally, until carrots are nearly soft. Slice sausage into bite-sized pieces and add to pot; stir for 3 to 4 minutes.
Stir in lentils, chickpeas and broth. Increase heat and bring to a boil; stir in curry powder to taste (not necessarily using all of it). Stir in toasted almonds and cilantro. Season with salt and pepper and serve.