---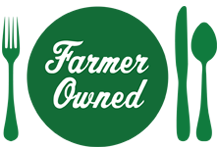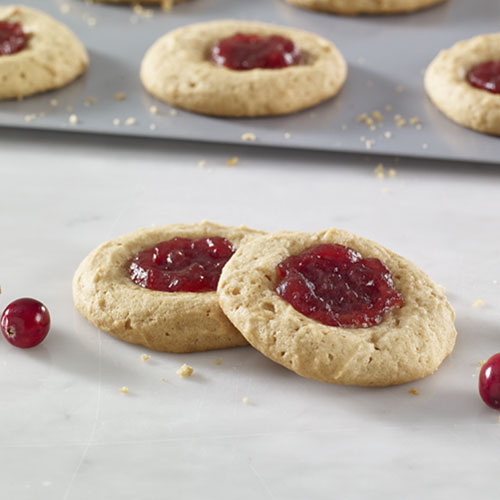 Prep Time
15 min

Cook Time


Ready In
30 min

Servings
36
Ingredients
1/2 cup butter or margarine, softened
1/2 cup sugar
1/2 cup brown sugar
1/2 cup peanut butter, smooth or crunchy
1 teaspoon vanilla
1 egg
1 1/2 cups flour
1 teaspoon baking soda
1 14-ounce can Ocean Spray® Jellied Cranberry Sauce
Directions
Preheat oven to 350ºF.
Using an electric mixer, beat butter or margarine, sugar and brown sugar in a medium mixing bowl until light and fluffy. Add peanut butter, vanilla and egg; mix well. Combine flour and baking soda in a separate mixing bowl. Add to peanut butter mixture; mix well.
Roll dough between hands to make 1-inch balls. Place on cookie sheets. Press thumb into the center of each ball. Place cranberry sauce in a small mixing bowl; beat with a whisk or fork until smooth. Spoon a teaspoon of cranberry sauce into the indent of each cookie, reserving leftover sauce for additional topping once baked.
Bake 15 minutes or until slightly firm to the touch. Top with another teaspoon of reserved cranberry sauce.