---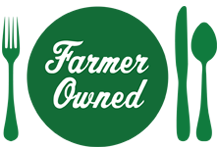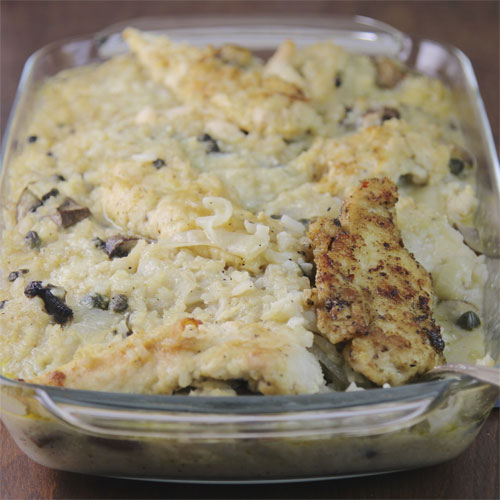 Prep Time
40 min

Cook Time
20 min

Ready In
1 hr 10 min

Servings
4
Ingredients
1 cup Riceland Extra Long Grain Rice
1 sweet onion, sliced
1 cup chicken broth
1 tablespoon extra-virgin olive oil
6 baby portabella mushrooms, cut into large pieces
2 tablespoons of capers, rinsed and drained
2 tablespoons Marsala wine
2 cloves of garlic, minced
2 tablespoons heavy whipping cream
1/4 teaspoon sea salt
1/8 teaspoon black pepper
2 tablespoons flour
4 chicken breasts, cut into tender sized portions
2 tablespoons extra-virgin olive oil
1/4 teaspoon sea salt
1/8 teaspoon black pepper
2 tablespoons ground Parmesan cheese
Directions
Boil water in a pot on stove and add rice to boiling water and cook for 15 minutes. Drain and set aside.
In a large skillet, add onions, 1/2 cup chicken broth, 1 tablespoon oil. Cover and cook on medium high heat for 20 minutes.
Add mushrooms to skillet with additional 1/2 cup of broth and cover for five minutes.
Add capers, Marsala wine, garlic, cream, 1/4 teaspoon salt and 1/8 teaspoon pepper to skillet and stir thoroughly. Remove from heat and pour into a large bowl. Add rice to bowl and mix thoroughly. Set aside.
In a gallon sized plastic bag, place flour and chicken. Close securely and shake until chicken is fully coated with flour.
Heat skillet to medium-high heat and add 2 tablespoons of oil. Layer chicken in skillet and cook both sides for five minutes. Season with 1/4 teaspoon salt and 1/8 teaspoon pepper.
Preheat oven to Bake 350 degrees.
Once chicken has finished cooking in skillet, add to rice mixture.
Grease 9x11 pan and add chicken and rice mixture to pan and top with Parmesan cheese.
Bake for 20 minutes and remove. Let rest for 10 minutes before serving.
More Riceland Recipes