---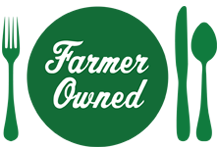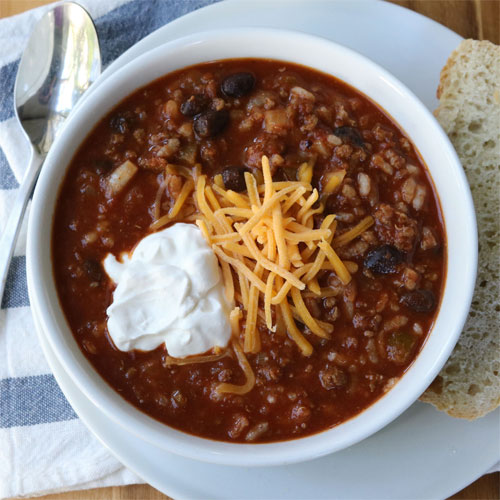 Prep Time
45 min

Cook Time


Ready In
45 min

Servings
4
Ingredients
1 lb. lean (at least 80%) ground beef
1 medium yellow onion, peeled and chopped
1 tablespoon chili powder
1 tablespoon brown sugar
1 teaspoon smoked paprika
1 teaspoon ground cumin
1/4 teaspoon cayenne
1 can (28 oz.) crushed tomatoes
2 cups beef or chicken broth
2 cups cooked Riceland Plump and Tender Medium Grain Rice
1 jar (16 oz.) salsa
1 can (15 oz.) black beans, drained
Sour cream and shredded cheddar cheese, if desired
Directions
In a large stock pot or Dutch oven over medium-high heat, brown the ground beef; drain. Add onion to the ground beef mixture and cook 3 to 5 minutes or until onion is tender. Add the chili powder, brown sugar, paprika, cumin and cayenne to the beef mixture and cook 1 minute more, stirring frequently.
Reduce heat to medium-low. Add in the crushed tomatoes, broth, rice, salsa and black beans to pot and stir until well combined. Simmer 10 to 15 minutes or until chili is heated through and flavors are well combined.
Spoon into bowls to serve and top with desired toppings, such as sour cream and shredded cheddar cheese.
More Riceland Recipes