---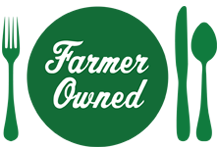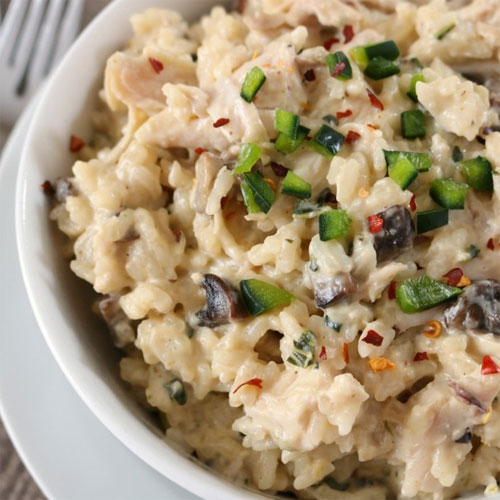 Prep Time
10 min

Cook Time


Ready In
25 min

Servings
4
Ingredients
2 tablespoons oil
1 small onion, finely chopped
1 poblano chile pepper, finely chopped
8 fresh baby portabella mushrooms, chopped
1/2 teaspoon garlic, minced
1/4 teaspoon black pepper
1/4 teaspoon crushed red pepper
1 cup uncooked Riceland Long Grain Rice
1 cup chicken broth
1 (12 ounce can) evaporated milk
1 teaspoon salt
1 rotisserie chicken
Directions
Heat oil over medium heat in a large non-stick saute pan. Add onion and poblano chile pepper. Stirring frequently, cook for 2 mins.
Add mushrooms and continue cooking for 2 mins. Stir in garlic, black pepper, and red pepper. Cook for an additional minute.
Add rice, chicken broth, evaporated milk, and salt. Stir until combined. Bring to a boil then reduce heat to a simmer, stir and cover with a tight fitting lid. Let simmer for 15 mins or until rice is fully cooked.
While the rice is cooking, shred the rotisserie chicken. When rice is fully cooked, stir in shredded chicken.
More Riceland Recipes