---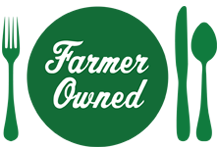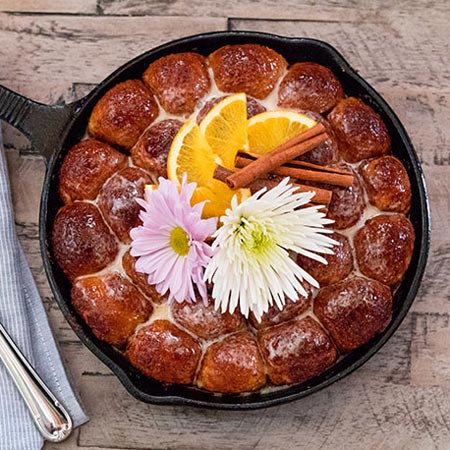 Prep Time
3 hours

Cook Time
30 min

Ready In
3 hrs 30 min

Servings
14
Ingredients
14 frozen dinner rolls
1/2 cup butter
1/2 cup sugar
1 tbs cinnamon
1/4 cup Aunt Sue's Raw & Unfiltered Honey
Directions
Thaw dinner rolls for one hour, then cut into three pieces and shape into balls.
Melt butter and place in a small bowl.
Mix sugar and cinnamon and place in a small bowl.
Coat each piece of dough with butter, then with cinnamon sugar mixture. (Keep any leftover butter for later!)
Place the coated dough into a cast iron skillet (or 9×13 baking dish).
Allow dough to rise for at least 2 hours.
Bake at 350° F for 30 minutes.
Remove from oven and top with remaining melted butter.
Drizzle Aunt Sue's Raw & Unfiltered Honey. Serve warm.
More Sue Bee Honey Recipes