---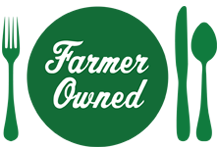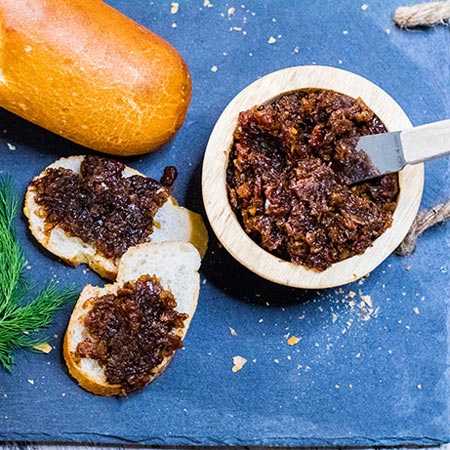 Prep Time
40 min

Cook Time


Ready In
40 min

Servings

Ingredients
1-1/2 lb bacon, diced
2 cups shallots, finely chopped
1 cup Vidalia onion or any sweet onion, finely diced
3 tbsp minced garlic
1 tsp chili powder
1 tsp smoked paprika
4 oz bourbon
1 cup Aunt Sue's Honey
1/4 cup balsamic vinegar
Directions
FOR THE BACON
Over medium heat, cook the bacon until brown.
(Pro tip: Cook in small batches for best results. You'll want the bacon to be nice and crispy.)
Transfer bacon to paper towels to drain excess fat, leaving 2 tbsp of fat in the pan for later use.
TO MAKE THE JAM
Pulse shallots and onions in food processor, or cut by hand.
Add shallots and onion to pan with leftover bacon fat.
Cook over medium heat until they start to caramelize.
Add garlic, cook for about 1 more minute.
Add chili powder and smoked paprika, stir to combine.
Increase heat to high, slowly and carefully adding bourbon and honey.
Bring to a boil, stirring often (about 3 to 5 minutes).
Add balsamic vinegar and continue to boil for about 4 minutes.
Add bacon and reduce heat to low.
Simmer for 10-15 minutes until the mixture thickens and starts to resemble jam.
Remove from heat and allow mixture to cool.
Store in an airtight container in the refrigerator.
More Sue Bee Honey Recipes