---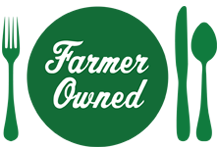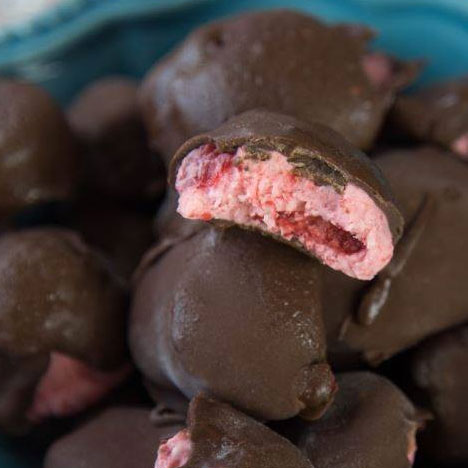 Prep Time
5 min

Cook Time


Ready In
8 hours 5 min

Servings
24
Ingredients
4 ounces cream cheese, softened
1/2 cup heavy cream
1/2 cup powdered sugar
1 can LUCKY LEAF® Premium Strawberry Fruit Filling & Topping
TOPPING
2 cups chocolate chips
Directions
Mix together the cream cheese, heavy cream, and powdered sugar until smooth.
Add in the can of Strawberry fruit filling and mix thoroughly.
Use a 1 Tablespoon-cookie scoop to scoop out batter on to a cookie sheet lined with wax paper. Freeze for 6 hours.
Melt chocolate chips in the microwave or over a double boiler. Let chocolate cool for 5 minutes. Add a Tablespoon of shortening to chocolate if too thick.
Dunk the frozen balls into the chocolate, coating them completely. Place them back on the sheet and freeze until ready to eat.
Recipe Tip
For best results, pull out just a few frozen strawberry cheesecake balls at a time. If the chocolate gets thick, just rewarm and stir until it's thin and fluid again.