---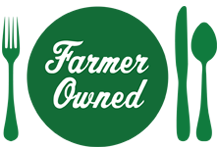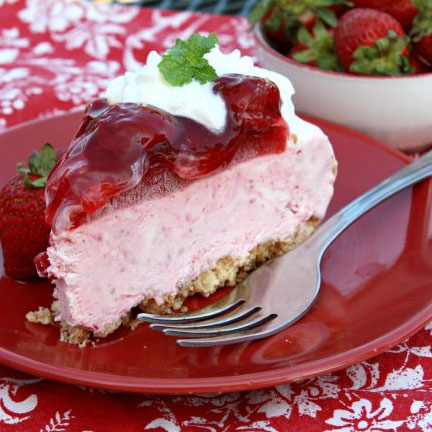 Prep Time
30 min

Cook Time


Ready In
5 hrs 30 min

Servings
8
Ingredients
ICE CREAM
1 15-ounce can sweetened condensed milk
2 1/2 cups heavy whipping cream, whipped
1 1/2 teaspoons vanilla extract
1 can LUCKY LEAF® Premium Strawberry Fruit Filling & Topping
COOKIE CRUST
2 cups crushed vanilla wafers
1 Tablespoon sugar
1/3 cup melted butter
TOPPING
Strawberry fruit filling
2 Tablespoons confectioners sugar
1 1/2 cups additional whipped cream for garnish
Directions
Prepare ice cream ahead of time. In large bowl, whisk together the sweetened condensed milk and vanilla extract; set aside. Using a large bowl, whip the cream with an electric mixer or kitchen aid stand mixer using the whisk attachment, on high speed.
Mix until stiff peaks form about 5-7 minutes.
Remove 1 1/2 cups of the whipped cream and add to a small bowl, whisk in 2 tablespoons powdered sugar and refrigerate for garnish.
In a medium bowl, fold one cup of the whipped cream into the sweetened condensed milk and mix to combine.
Add mixture to the remaining cream and lightly fold. Fold one cup of strawberry fruit filling into the ice cream mixture. Pour the ice cream into a covered bowl and freeze until semi-firm (about 2-3 hours)
To make the crust, add the cookies to a food processor and pulse until it resembles fine crumbs. In a large bowl mix the vanilla wafer crumbs with sugar and melted butter until moistened and combined.
Press the cookie mixture firmly into the bottom of an 8-inch spring form pan that has been lined with parchment paper or aluminum foil. Cover with plastic wrap and chill in the freezer for 30 minutes.
Remove ice cream from freezer and evenly spread the strawberry ice cream on the bottom of the spring form pan over cookie crust. Return the pan to the freezer and freeze until firm. Take out of freezer and remove the ring and bottom of the spring form pan.
Peel off the parchment paper or foil and add the ice cream cake to a serving plate. Add the remaining strawberry fruit filling on top of the cake and pipe (using pastry bag) with additional whipped cream around the edges.
Slice and serve ice cream cake slightly thawed.
Recipe Tip
Ice cream cake will keep in freezer for up to 14 days.