---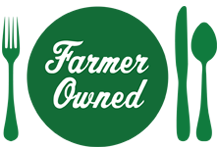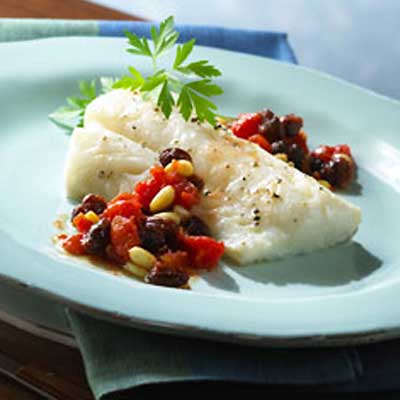 Prep Time
10 min

Cook Time
15 min

Ready In
25 min

Servings
6
Ingredients
2 pounds fresh boneless cod or haddock fillets
2 tablespoons melted butter
1/2 teaspoon kosher salt
2 cloves garlic, chopped
2 tablespoons olive oil
2 cups (about 15-ounce can) diced canned tomatoes, drained
2 tablespoons pine nuts
1/4 cup Sun-Maid Natural Raisins
Pat fish pieces with paper towels and place in a shallow roasting pan. Brush with butter and sprinkle with salt.
Bake fish for 15 to 20 minutes until fish flakes easily with a fork.
Heat garlic and olive oil in a saucepan until garlic is aromatic, about 3 minutes.
Add tomatoes, pine nuts and raisins to mixture in saucepan and stir until blended. Serve hot over baked fish.
More Sun-Maid Recipes