---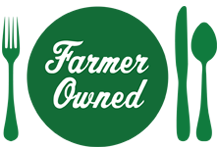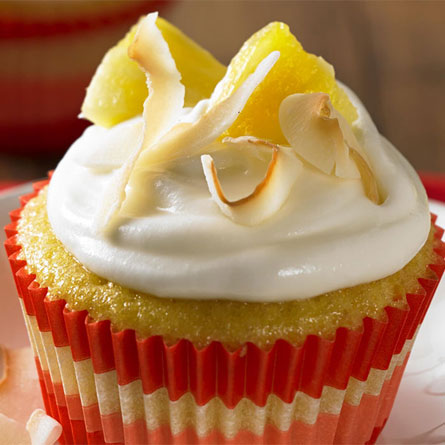 Prep Time
20 min

Cook Time
18 min

Ready In


Servings
24
Ingredients
CAKE
1 (15.25-ounce) box golden vanilla or yellow cake mix
1 cup Ocean Spray® Cran·Pineapple™ Cranberry Pineapple Juice Drink
1 cup Cream of Coconut (NOT coconut milk)
3 large eggs
FROSTING
3 ounces cream cheese, softened
1 tablespoon Cream of Coconut (NOT coconut milk)
3 cups confectioners' sugar
1/4 teaspoon Kosher salt
1 to 2 tablespoons Ocean Spray® Cran·Pineapple™ Cranberry Pineapple Juice Drink
1 cup whipping cream, whipped
GARNISH (IF DESIRED)
Toasted coconut
Pineapple chunks
Directions
Heat oven to 350° F. Line 24 cupcake baking pans with paper or foil liners; set aside.
In a large mixing bowl, place all cake ingredients. Mix at medium speed until well mixed, then turn to high speed and mix for 2 minutes.
Pour batter about 2/3 full into cupcake pans; bake until wooden pick inserted in center of cupcake comes out clean (15 to 18 minutes). Remove from oven and cool completely on wire rack.
Meanwhile, in medium mixing bowl stir together cream cheese and Cream of Coconut. Add confectioners' sugar and salt; mix at low speed until mixture starts to come together. Add one tablespoon of juice at a time until mixture is creamy. Gently fold in whipped cream until smooth. Immediately pipe frosting onto tops of cupcakes. Garnish with toasted coconut and pineapple chunks as desired.
Recipe Tip
Store cupcakes in the refrigerator.
More Ocean Spray Recipes