---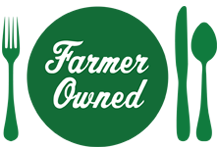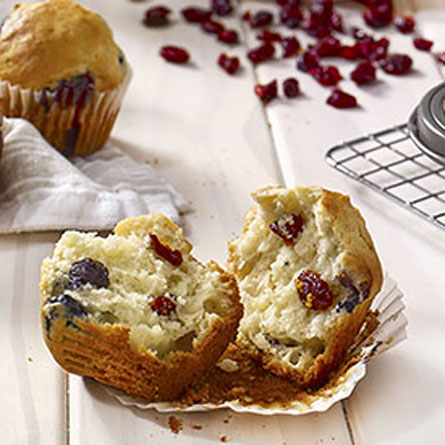 Prep Time
10 min

Cook Time
25 min

Ready In
35 min

Servings
12
Ingredients
2 cups flour
1/2 cup sugar
2 teaspoons baking powder
1 teaspoon salt
1 egg
1 cup milk
1/2 cup oil
1/2 cup Ocean Spray® Craisins® Original Dried Cranberries
1/2 cup fresh or frozen blueberries
2 teaspoons sugar
Directions
Preheat oven to 400°F. Grease a 12-cup muffin tin, or line cups with paper muffin cups.
Combine flour, sugar, baking powder, salt in medium mixing bowl. Combine egg, milk and oil in small bowl. Add liquid to dry ingredients, stirring just until dry ingredients are moistened. Gently stir in blueberries and cranberries. Fill muffin cups 2/3 full with batter. Sprinkle muffins with remaining 2 teaspoons sugar.
Bake in 400°F oven for 20 to 25 minutes or until golden brown. Remove muffins from pan; cool on wire rack. Serve warm.
More Ocean Spray Recipes