---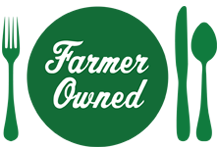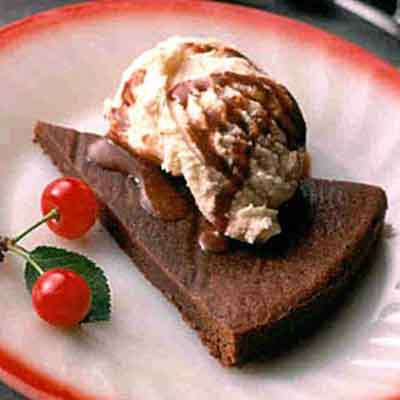 Prep Time
15 min

Cook Time


Ready In
1 hr

Servings
12
Ingredients
BROWNIE
1/2 cup Land O Lakes® Butter
2 (1-ounce) squares unsweetened baking chocolate
2 teaspoons instant coffee granules
1 tablespoon hot water
1 cup sugar
3/4 cup all-purpose flour
2 large Land O Lakes® Eggs
TOPPINGS
6 cups coffee or vanilla ice cream
1 cup chocolate ice cream topping
Directions
Heat oven to 350°F. Grease 12-inch round pan; set aside.
Combine butter and chocolate in 2-quart saucepan. Cook over medium heat, stirring constantly, 4-6 minutes or until melted. Remove from heat.
Dissolve coffee granules in warm water in medium bowl. Add chocolate mixture, sugar, flour and eggs; mix well.
Spread into prepared pan. Bake 15-17 minutes or until brownie begins to pull away from sides of pan. Cool completely.
To serve, cut brownie into 12 wedges; top each wedge with ice cream. Drizzle chocolate topping over ice cream.
More Land O' Lakes Recipes