---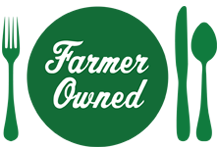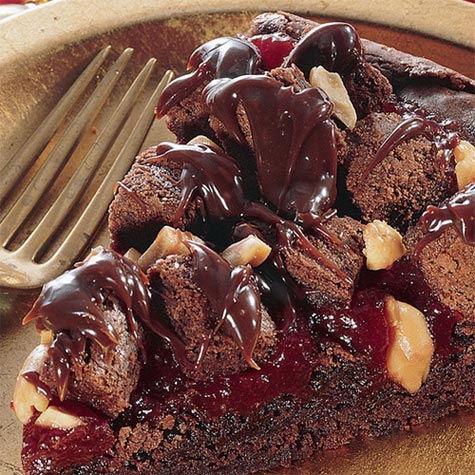 Prep Time
5 min

Cook Time
20 min

Ready In
1 hr 20 min

Servings
10-12
Ingredients
1 21.5-ounce package brownie mix
2 1/2 cups Ocean Spray® Fresh or Frozen Cranberries
1 cup sugar
3/4 cup water
2 tablespoons cornstarch
2 tablespoons water
2 tablespoons salted peanuts, coarsely chopped
1/3 cup hot fudge topping, slightly warm
Directions
Preheat oven to directions on brownie package. Grease a 9 1/4-inch quiche pan and an 8x8-inch square pan.
Prepare brownies as directed on package. Spoon HALF of the batter evenly in the quiche pan and the other half evenly in the square pan. Bake about 20 minutes or until a tooth-pick inserted into the center of the brownie comes out clean. Cool completely.
Combine cranberries, sugar and water in a medium saucepan. Bring to a boil, stirring occasionally. Reduce heat and gently boil for about 10 minutes, stirring occasionally.
Combine cornstarch and water in a small bowl. Add to saucepan, whisking until thickened. Chill thoroughly.
Cut HALF of the brownies in the SQUARE pan into 1/2-inch cubes. Cut the other half in the square pan into regular sized brownies to enjoy later.
Spoon cranberry mixture over brownie in the quiche pan. Sprinkle brownie cubes and peanuts on top. Drizzle warmed fudge sauce over top of dessert. Cut into wedges to serve.
More Ocean Spray Recipes