---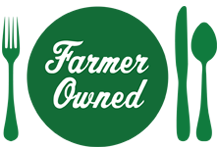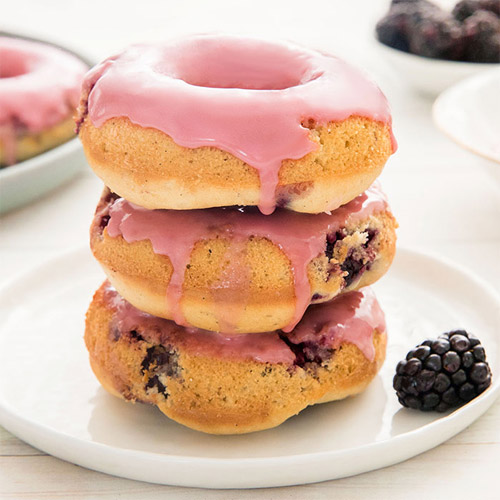 Prep Time
10 min

Cook Time
30 min

Ready In


Servings
12
Ingredients
DOUGHNUTS
2 1/2 cups all-purpose flour
1 teaspoon baking powder
1/2 teaspoon fine sea salt
1/4 teaspoon baking soda
1 cup milk
3/4 cup sugar
2 Eggs
1/3 cup sour cream
4 tablespoons unsalted butter, melted
2 teaspoons vanilla
Seeds scraped from 1 vanilla bean
1 cup fresh blackberries
GLAZE
1 cup Ocean Spray® 100% Juice Cranberry Blackberry
1 cup powdered sugar
Directions
Preheat oven to 350ºF. Spray two 6-count doughnut pans with cooking spray. In a medium bowl, whisk together flour, baking powder, salt, and baking soda to combine.
In a large bowl, whisk together milk, sugar, eggs, sour cream, butter, vanilla, and vanilla bean seeds.
Fold dry ingredients into wet ingredients until just combined. Fold in blackberries. Divide batter between doughnut pans and bake until golden brown, 15-20 minutes. Let cool 5 minutes in pans, then transfer to a rack to cool completely.
In a medium saucepan bring juice to a rolling boil over high heat. Boil until juice is reduced to about 1/4 cup, about 12 minutes.
In a small bowl, whisk together powdered sugar and 2 tablespoons reduced juice until smooth.
Dip tops of doughnuts in glaze, allowing excess to drip off.
More Ocean Spray Recipes