---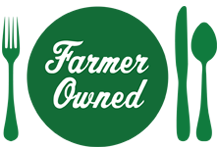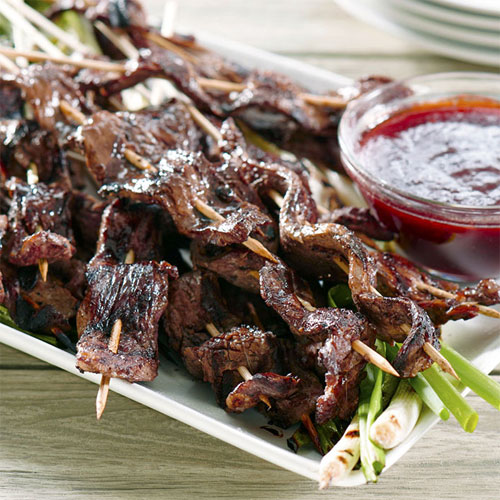 Prep Time
2 hrs 25 min

Cook Time
15 min

Ready In


Servings
6
Ingredients
MARINADE
3 cups Ocean Spray® Cran•America™ Juice Drink
3 tablespoons vegetable oil
3 cloves of garlic, minced
1 tablespoon minced chipotle in adobo sauce (more if you like it spicy), plus 2 teaspoons of the adobo sauce
2 teaspoons smoked paprika
1 tablespoon kosher salt
1 teaspoon corn starch
BEEF
2 pounds flank steak, put in freezer for 30 minutes
Directions
In a large bowl, whisk together the marinade ingredients. Reserve one cup of the marinade for the sauce and whisk in one tablespoon of kosher salt to the remaining marinade.
Slice the steak across the grain into 1/4-inch-thick slices. Place the steak in the bowl and cover and refrigerate for two hours or up to one day.
Remove the meat from the marinade and pat dry. Weave each slice of meat on an individual skewer (if using bamboo skewers, soak the skewers in water for 20 minutes to avoid burning).
Preheat a gas grill or grill pan to medium-high heat. While the grill is preheating, bring the sauce to a simmer in a small pot over medium heat until reduced by half, approximately 5-7 minutes. Dissolve the cornstarch in one teaspoon of cold water, whisk the mixture into the sauce and cook for a minute, remove from heat.
Grill the skewers for three minutes until slightly charred, flip and cook for approximately two more minutes until cooked through. Serve immediately with the dipping sauce.