---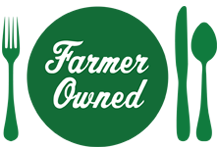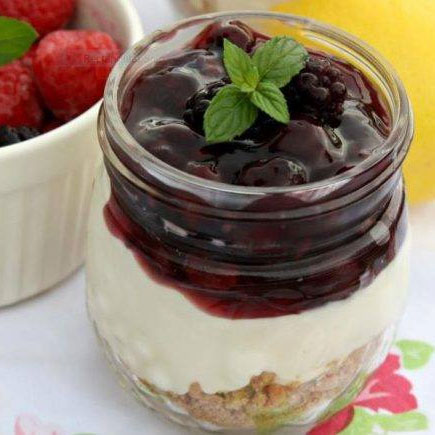 Prep Time
30 min

Cook Time


Ready In


Servings
6
Ingredients
GRAHAM CRACKER CRUST
14 whole graham cracker squares, crushed
4 Tablespoons butter, melted
3 Tablespoons sugar
LEMON CHEESECAKE FILLING
2 8-ounce packages cream cheese, softened
1 1/2 teaspoons vanilla extract
1 1/2 teaspoons powdered sugar
3/4 cup heavy whipping cream
3 Tablespoons lemon juice
zest of one lemon
1 can LUCKY LEAF® Premium Mixed Berry Fruit Filling & Topping
6 8-ounce mason jars with lids
Directions
Put the graham crackers in a large zip lock bag and crush using a rolling pin.
In large bowl, mix graham cracker crumbs with sugar and melted butter until blended. Set aside.
Place cream cheese in a large bowl and beat with electric mixer until smooth and creamy. Add the vanilla extract and confectioner's sugar, then beat again until combined.
Whisk heavy cream in a separate bowl until thick and peaks form. Add the lemon juice and lemon zest and beat again until you have a stiff cream.
To assemble the individual cheesecakes, spoon 3 tablespoons of graham cracker crumbs in the bottom of an 8-ounce mason jar (packing down the crumbs).
Spoon 2-3 tablespoons of the lemon cheesecake mixture on top of the graham cracker crumbs and level. Add 2-3 tablespoons of Mixed Berry fruit filling over the cheesecake mixture.
Repeat with the remaining mason jars. Top with fresh berries if desired and cover with lid. Refrigerate until ready to serve.
More Lucky Leaf Recipes