---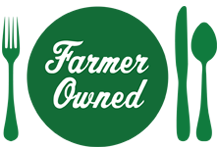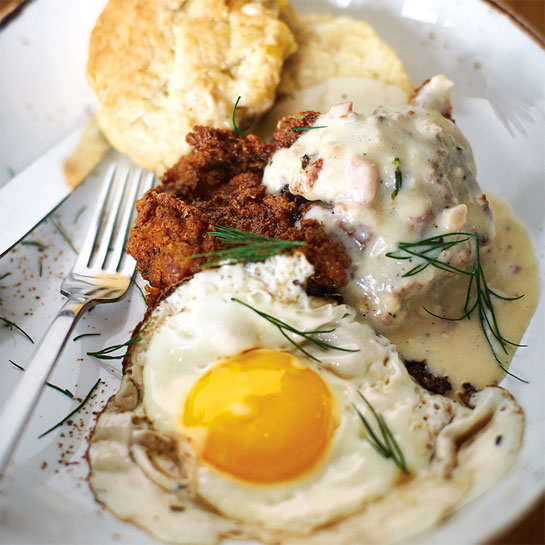 Prep Time
30 min

Cook Time


Ready In
30 min

Servings
12
Ingredients
BISCUITS
2 cups flour
1 tablespoon baking powder
2 teaspoons sugar
1/2 teaspoon salt
1/2 teaspoon cream of tartar
1/2 cup (1 stick) unsalted Darigold butter
2/3 cup Darigold milk
GRAVY
1 pound seasoned ground pork (no links)
1/2 medium onion, minced
1/3 cup flour (2 oz.) plus additional if needed
1 1/2 - 2 cups Darigold milk
5 sprigs of thyme
1 bay leaf
Kosher salt and pepper to taste
Directions
BISCUITS
Preheat oven to 425°F. Stir together flour, baking powder, sugar, salt and cream of tartar in a mixing bowl. Cut butter into the dry ingredients with a pastry blender until the mixture resembles coarse crumbs.
Make a well in the center; add milk all at once. Stir just until dough clings together. Do not overmix.
Place dough on a lightly-floured surface. Knead by folding dough in half and pressing gently with heel of palm; repeat process nine more times.
Roll or pat dough to 1/2" thickness. Cut with a 2 1/2" biscuit cutter, dipping in flour between cuts.
Transfer biscuits to a baking sheet and bake 10 to 12 minutes, or until golden.
GRAVY
Sauté ground pork and onion in a medium-size saucepan over medium-high heat. Cook until browned and the onion is translucent. Sprinkle flour into the mixture.
Stir to blend, adding more flour to absorb all the fat if necessary. Add 1 1/2 cups milk and stir; add more milk as needed, stirring to prevent lumps. Add the bay leaf and thyme; simmer gently for 15 to 20 minutes. Remove the bay leaf and thyme; season with salt and pepper.