---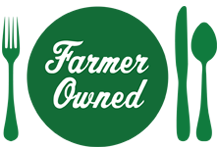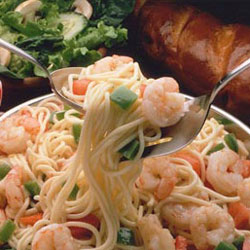 Prep Time
20 min

Cook Time


Ready In
30 min

Servings
6
Ingredients
8 ounces uncooked dried linguine or spaghetti
1/4 cup Land O Lakes® Butter
1/2 cup chopped onion or shallots
12 ounces fresh medium raw shrimp, peeled, deveined, rinsed, drained
1 medium (1 cup) green bell pepper, coarsely chopped
1 teaspoon finely chopped fresh garlic
1/2 teaspoon salt
1/4 teaspoon coarse ground pepper
5 to 6 (2 cups) Roma tomatoes, cubed 1/2-inch
1 tablespoon chopped fresh basil leaves
1/2 cup freshly shredded Parmesan cheese
Directions
Cook linguine according to package directions. Drain. Set aside; keep warm.
Meanwhile, melt butter in 10-skillet until sizzling; add onion, shrimp, bell pepper, garlic, salt and pepper. Cook over medium heat, stirring occasionally, until shrimp turns pink (6 to 7 minutes). Stir in tomatoes and basil.
Place hot, cooked pasta in large pasta bowl or onto serving platter; top with shrimp mixture. Sprinkle with Parmesan cheese.

More Land O' Lakes Recipes