---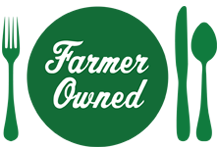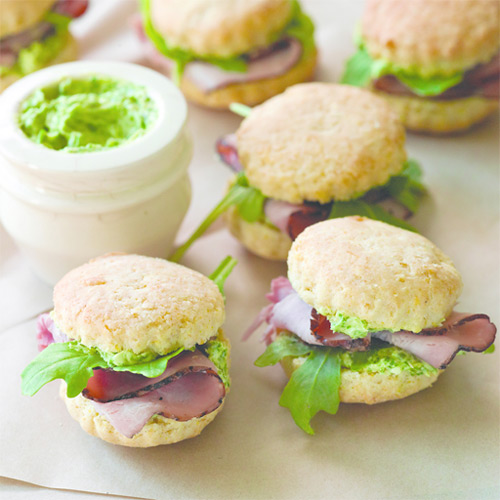 Prep Time
15 min

Cook Time
20 min

Ready In
35 min

Servings
28-30
Ingredients
1 3/4 cups flour
1/2 cup cornmeal
1 tablespoon baking powder
1/2 teaspoon salt
3/4 cup (1 1/2 sticks) cold Darigold butter, divided
1 cup Darigold milk
1/2 cup packed parsley leaves
1 teaspoon Dijon mustard
8 oz. thinly sliced ham
Baby arugula
Directions
Preheat oven to 400°F. Combine the flour, cornmeal, baking powder and salt in a large bowl.
Cut in 6 tablespoons butter with a pastry blender (or pulse in a food processor) until the largest pieces are smaller than a pea.
Pour in the milk and stir or pulse just enough to moisten all the ingredients. (The dough will be very wet and sticky.)
Turn dough out onto a heavily floured surface and pat until 1/2-inch thick. Cut into 2-inch rounds. Pat together the scraps and cut into more rounds.
Transfer to a large baking sheet and bake until lightly browned (15-20 minutes). Remove from oven and set aside.
While the biscuits are baking, combine the parsley leaves, mustard and remaining butter in a food processor and process until blended.
Split the biscuits in half, spread each with parsley butter, and fill with arugula and ham.