---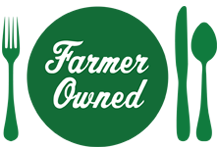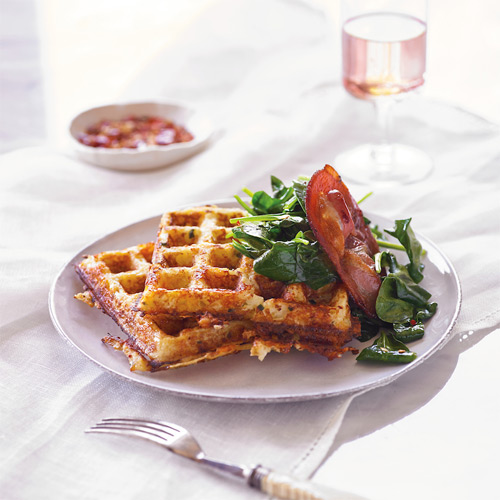 Prep Time
30 min

Cook Time


Ready In
30 min

Servings
4
Ingredients
Roasted pancetta rounds (See recipe below)
Sautéed spinach (See recipe below)
6 cups grated cauliflower
2 cups grated Darigold sharp-cheddar cheese
1 cup grated mozzarella
4 large eggs
2 tablespoons finely snipped chives, plus flowers for garnish
Salt and freshly ground black pepper
1 teaspoon Korean red pepper (Gochujang) sauce, or other hot sauce
Directions
ROASTED PANCETTA
Preheat oven to 425°F. Place 4 thin slices of pancetta on a parchment-lined cookie sheet and bake until browned and crisp (about 8 minutes). Keep warm and set aside.
SAUTÉED SPINACH
Heat 1/4 cup water and salt to taste in a large skillet.
Cook 2 bunches spinach just until wilted; drain. Squeeze out as much moisture as possible, coarsely chop and set aside.
Wipe skillet with paper towel. Add 3 tablespoons extra-virgin olive oil, three garlic cloves (peeled and left whole) and a pinch of red pepper flakes to skillet and cook until garlic is golden.
Add spinach and cook just until heated through; season with salt and pepper. Keep warm and set aside.
Combine remaining ingredients in a large bowl.
WAFFLES
Preheat waffle iron according to manufacturer's directions and brush with oil (or use non-stick cooking spray). Spoon batter onto waffle iron. Cook according to manufacturer's directions until crisp and brown (4 - 5 minutes). Transfer to a baking sheet and place in oven to keep warm. Repeat with the remaining batter. Top with spinach and pancetta.