---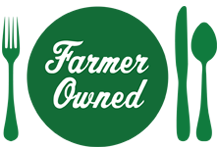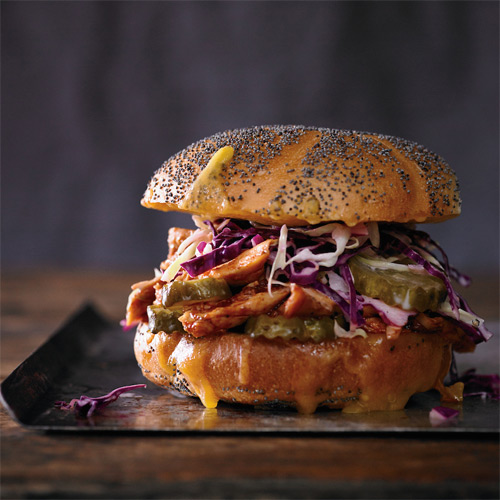 Prep Time
20 min

Cook Time


Ready In
20 min

Servings
4
Ingredients
3 cups finely shredded mixed green and purple cabbage
2 tablespoons mayonnaise
2 tablespoons white-wine vinegar
1 tablespoon sugar
Salt and freshly ground black pepper, to taste
2 cups (about 10 oz.) shredded roasted deli chicken
1/2 cup bottled barbecue sauce
2 cups shredded Darigold cheddar cheese
4 Kaiser rolls, split horizontally
1 cup bread and butter pickles, drained
Directions
Combine cabbage, mayonnaise, vinegar, sugar, salt and pepper in a large bowl. Toss to mix and set aside. (Prepared slaw may be substituted.)
Combine the chicken and barbeque sauce in a small saucepan and cook over medium heat just until heated through (about 5 minutes). Set aside.
Preheat the broiler. Place rolls cut side up on baking sheet. Divide the cheddar cheese among rolls. Broil until cheddar is melted (about 2 minutes).
Divide the chicken mixture into four portions.
Layer chicken, slaw and pickles over the bottoms of the rolls.
Cover with the roll tops and serve immediately.
More Darigold Recipes