---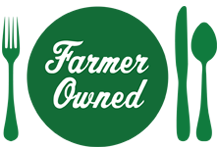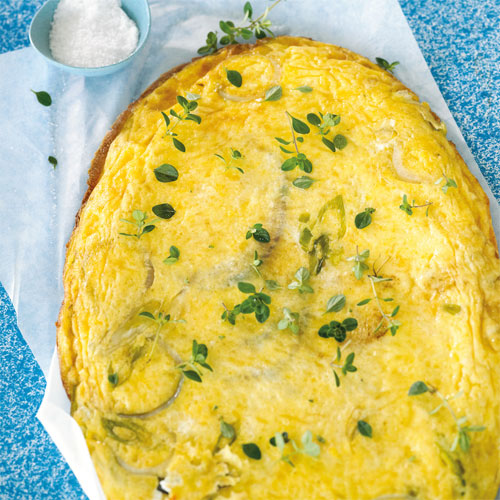 Prep Time
30 min

Cook Time


Ready In
30 min

Servings
8
Ingredients
12 eggs
1/2 cup Darigold whole milk
3/4 cup grated Parmesan cheese
1/2 teaspoon salt
Freshly ground black pepper to taste
2 Tablespoons Darigold butter
1/2 cup thinly sliced leeks, white and light green parts only
1/2 cup thinly sliced red onions
1 cup scallions, sliced into diagonal pieces
1/2 cup chopped fresh herbs, such as thyme or basil
Directions
Place rack in top third of oven and preheat to 375°F. In a large mixing bowl, beat eggs with a whisk; add milk, Parmesan cheese, salt and pepper and stir to mix.
Heat a large (10-12 -inch), ovenproof skillet over medium heat; add butter, leeks and red onions and sauté for 5 minutes. Add scallions and cook for another 2 minutes. Reduce heat to low and slowly pour in the egg mixture. Cook eggs without stirring until the edge just begins to set (about 3 minutes).
Place skillet in oven and bake for 20 minutes, or until edges are set in the center.
Carefully flip onto a serving plate. Sprinkle with fresh herbs and serve.