---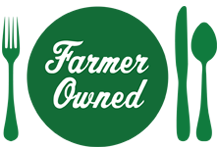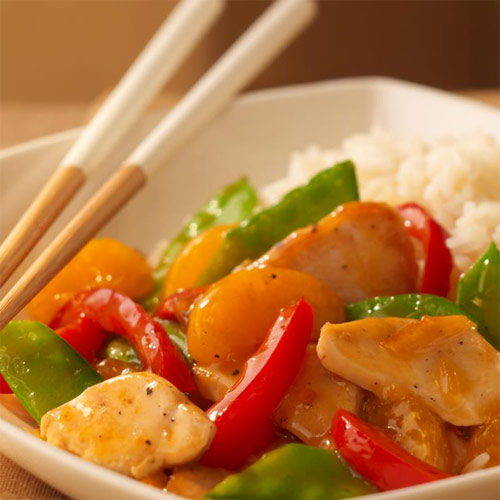 Prep Time
15 min

Cook Time
15 min

Ready In
30 min

Servings
4
Ingredients
1 pound boneless skinless chicken breasts
1 teaspoon salt
1/4 teaspoon pepper
1 tablespoon vegetable oil
1 red bell pepper, cut in bite-size strips
1 cup pea pods, trimmed, cut in half
1 cup mandarin orange segments (fresh or canned, drained)
1/2 cup Ocean Spray® 100% Juice Cranberry Juice Blend
1/2 cup orange juice
1/4 cup rice vinegar
1/3 cup orange marmalade
2 tablespoons soy sauce
4 teaspoons cornstarch
Directions
Cut chicken breasts in half lengthwise; thinly slice crosswise. Sprinkle with salt and pepper.
Heat oil in 12-inch skillet over medium-high heat. Add chicken; cook 3 minutes or until browned, stirring occasionally. Push to one side of skillet.
Add bell pepper and pea pods; cook 1 minute or until starting to soften. Stir in orange segments.
Combine both juices, vinegar, orange marmalade, soy sauce, and cornstarch medium bowl. Stir into skillet. Bring to a boil; cook until thick and chicken is no longer pink.
If desired, serve over hot cooked rice.