---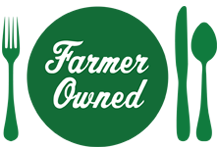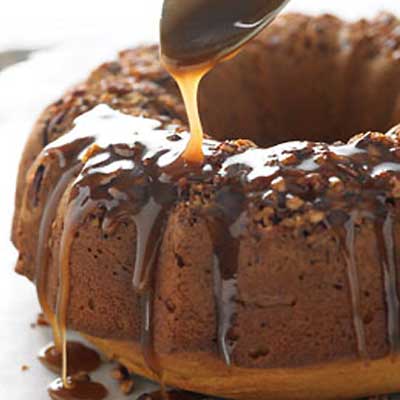 Pecan Pumpkin Rum Cake
Presented by:

Prep Time


Cook Time
45 min

Ready In


Servings

Ingredients
1 cup coarsely chopped pecans
1 package (18.25 oz) spice or yellow cake mix
1 cup mashed pumpkin
1 cup Darigold Sour Cream
3 eggs
1 tablespoon pumpkin pie spice
1 teaspoon rum extract
Rum Butter Glaze (recipe follows)
Directions
Grease or spray with non-stick cooking spray a 12-cup Bundt pan; evenly sprinkle nuts over bottom; set aside.
In large mixing bowl, combine cake mix, pumpkin, sour cream, eggs, pie spice and rum extract; beat with electric mixer on low until blended. Increase speed to high and beat 2 minutes or until light and fluffy. Pour batter into prepared pan.
Bake at 350° for 35 to 45 minutes or until wooden pick inserted into center comes out clean.
Meanwhile, prepare Rum Butter Glaze.
Allow cake to cool in pan 10 minutes. Poke holes into cake (while still in pan) with long pick. Pour half of Rum Butter Glaze over cake; let stand 5 minutes, then invert cake onto serving plate. Poke additional holes on top of cake with pick; pour remaining Rum Butter Glaze over cake. Cool.
RUM BUTTER GLAZE
Combine in heavy sauce pan, 1/2 cup Darigold butter, 1/2 cup sugar and 1/4 cup water; bring to boil over medium-high heat and cook, stirring constantly. Remove from heat and add 1/2 cup rum.*
Cool to warm before pouring over cake.
Recipe Tip
*1 teaspoon rum extract and 1/2 cup water may be substituted for rum.

---
Reviews