---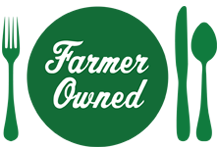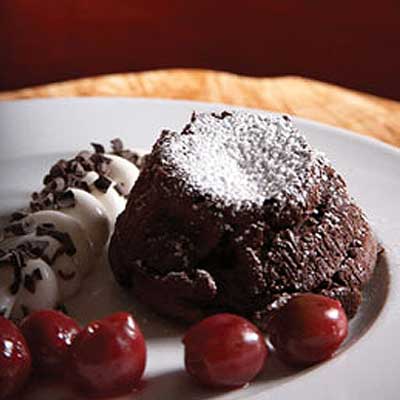 Prep Time


Cook Time


Ready In


Servings

Ingredients
TRUFFLE CENTER
1-1/4 cups Darigold Whipping Cream (min 40% milkfat)
6 ounces dark chocolate (60% cocoa butter)
1/4 cup Kirsch or Cherry Brandy
1 tablespoon Darigold Unsalted Butter
1 teaspoon vanilla extract
1/4 teaspoon salt
CHOCOLATE LAVA CAKE
1/2 pound dark chocolate (60% cocoa butter)
1/2 cup Darigold Unsalted Butter (1 cube)
3 egg yolks
3 egg whites
1/4 teaspoon salt
CHERRY COMPOTE
1 cup fresh sweet cherries, pitted
1/4 cup water
2-1/2 tablespoons sugar
1-1/2 teaspoons lemon juice
1-1/4 teaspoon cornstarch
1 vanilla bean, split lengthwise & scraped
1 teaspoon Kirsch or Cherry Brandy
1/4 teaspoon lemon zest
DEVONSHIRE CREAM
1 cup Darigold Whipping Cream (min 40% milkfat)
3/4 cup Darigold Sour Cream
1/2 cup sugar
3 tablespoons lemon juice
2 tablespoons Triple Sec liqueur
Directions
TRUFFLE CENTER
Heat cream to a simmer in a small sauce pan. Combine remaining ingredients in a bowl. When cream comes to a simmer pour over chocolate
and whisk thoroughly to combine. Allow ganache to come to room temperature before scooping. Use a small ice cream scoop (1/2 oz.) to
portion ganache into truffle size balls; place balls on cookie sheet and refrigerate until ready to use.
CHERRY COMPOTE
Combine all ingredients in medium saucepan over medium heat until sauce boils and thickens, about 5 minutes. Cool slightly. (Can be made 2
days ahead. Cover and refrigerate. Remove vanilla bean. Re-warm before serving.)
CHOCOLATE LAVA CAKE
Melt chocolate and butter using a double boiler to create a water bath. When melted remove from heat and whisk in egg yolks. Meanwhile in a
mixing bowl fitted with the whisk attachment, whisk egg whites and salt until foamy; slowly add in sugar and whip to stiff but not dry peaks.
Gently fold egg whites into chocolate mixture and transfer to a piping bag. Butter 8-10 ramekins. Pipe the ramekins half way full with the cake
batter; place a truffle center in the middle of each ramekin. Pipe the remaining batter to fill each ramekin making sure to cover the truffle center.
Chill cakes at least 1 hour before baking. Bake at 350ºF. for 18 minutes.
Turn out cakes onto serving plates and garnish with warmed Cherry Compote, Devonshire Cream (see below) and chocolate shavings. Serve
immediately.
DEVONSHIRE CREAM
Pour heavy cream into medium mixing bowl and beat cream to stiff peaks; whisk in remaining ingredients. Transfer to an air tight container and
chill until ready to use.