---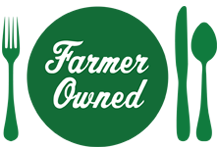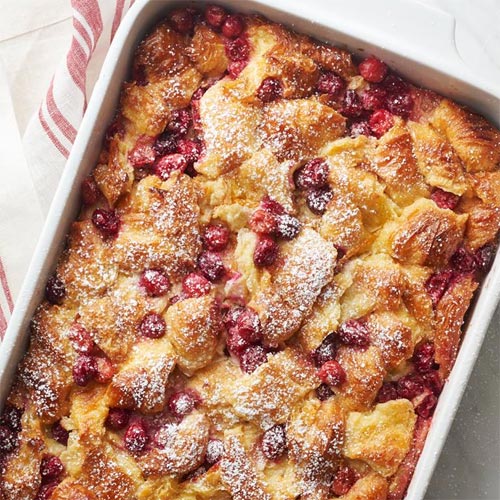 Prep Time
30 min

Cook Time


Ready In
9 hrs 30 min

Servings
10
Ingredients
1 pound bakery croissants, torn into bite-sized pieces
2 1/4 cups Land O Lakes® Half & Half
1 1/4 cups Land O Lakes® Heavy Whipping Cream
7 large Land O Lakes® Eggs
1/4 cup sugar
1 tablespoon freshly grated orange zest
1 teaspoon vanilla extract
1/4 teaspoon ground cinnamon
2 cups fresh or frozen cranberries
1/4 cup cold Land O Lakes® Butter, cubed
Powdered sugar, as desired
Directions
Heat oven to 400°F. Spray glass baking dish with no-stick cooking spray; set aside.
Place croissant pieces onto two ungreased baking sheets. Bake, rotating baking sheets halfway through bake time, 4-6 minutes or until dry and just beginning to turn light golden brown. Cool completely.
Combine all bread mixture ingredients except toasted bread cubes and cranberries in bowl. Beat with whisk until well mixed. Add croissant pieces to egg mixture; toss until well coated. Add cranberries; gently stir into bread mixture until evenly distributed. Spread mixture into prepared baking dish. Cover securely with plastic food wrap. Refrigerate at least 8 hours or up to 24 hours.
Heat oven to 350°F.
Remove breakfast bake from refrigerator; dot top with butter cubes. Bake 40-45 minutes or until puffed and deep golden brown. (Do not over bake.) Let stand 5 minutes. Dust with powdered sugar before serving.
More Land O' Lakes Recipes