---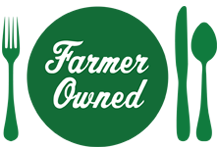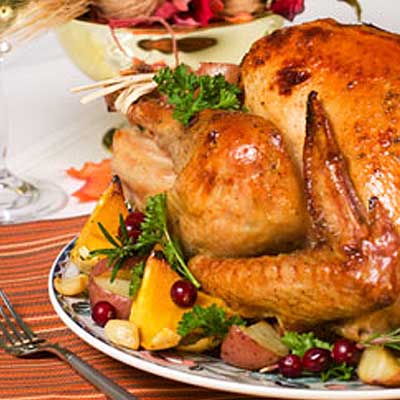 Prep Time
30 min

Cook Time
4 hrs

Ready In
5 hrs

Servings

Ingredients
1 14-pound turkey
1 medium onion, quartered
1 medium orange, cut into wedges
6 fresh rosemary sprigs
4 fresh thyme sprigs
2 tablespoons cooking oil
6 oz. Florida's Natural® Premium Orange Juice
3/4 cup margarine, melted
3/4 cup chicken broth
Salt
Pepper
Directions
Rinse turkey well and pat dry. Season cavity generously with salt and pepper. Place onion, orange wedges, rosemary, and thyme in cavity.
Pull turkey neck skin to back and fasten with a skewer. Twist wing tips under the back.
Place turkey, breast side up, on a rack in a shallow roasting pan. Brush skin lightly with oil. Cover loosely with foil. Roast in a 325° F oven for 3 to 4 hours or until thermometer registers 160° F.
Stir together orange juice, chicken broth, and the melted margarine. Remove foil; brush the orange mixture over bird. Continue roasting, uncovered, until meat thermometer registers 180° F, brushing some of the remaining orange mixture over turkey every 15 minutes.
When turkey is done, the drumsticks should move easily in their sockets and the thickest parts of the drumsticks should be very soft when pressed. Remove turkey from oven and discard ingredients from cavity. Transfer turkey to a platter and let stand, covered with foil to keep warm, for 15 to 20 minutes before carving.
More Florida's Natural Recipes