---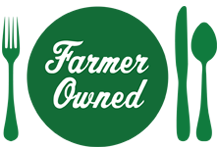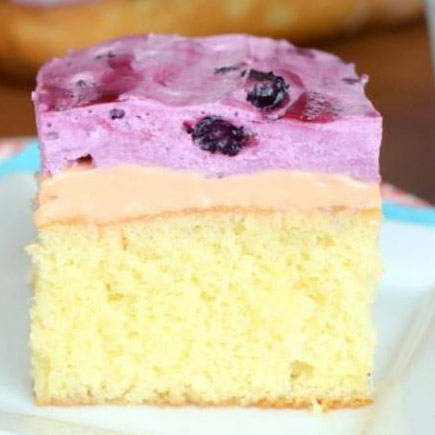 Prep Time
20 min

Cook Time
28 min

Ready In


Servings
24
Ingredients
1 box white cake mix
1 14-ounce can sweetened condensed milk
1 16-ounce can ready-made Orangesicle Frosting
1 can LUCKY LEAF® Premium or Organic Blueberry Fruit Filling or Topping
1 8-ounce container cool whip whipped topping
Directions
Bake the cake according to package directions for a 9 X 13 cake.
Let cake cool for 5 minutes, then use a fork or end of a wooden spoon to poke holes all over the top of the cake.
Drizzle the can of sweetened condensed milk slowly over top of the cake. Let the cake cool completely on the counter. Then refrigerate to chill.
Remove the foil lid from the can of frosting. Heat frosting in the microwave for 20 seconds. Stir and then spread over the top of the chilled cake.
Set aside 2 tablespoons of fruit filling. Stir together the remaining fruit filling and cool whip. Spread over the frosting layer.
Spoon tiny dots of the reserved fruit filling over the top. Gently swirl with a knife.
Refrigerate cake until time to serve. Cut into 24 pieces.
Store remaining cake in a sealed container in the refrigerator.
Recipe Tip
Try lemon frosting for an equally great dessert.
More Lucky Leaf Recipes