---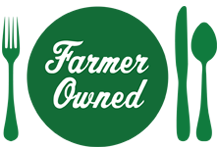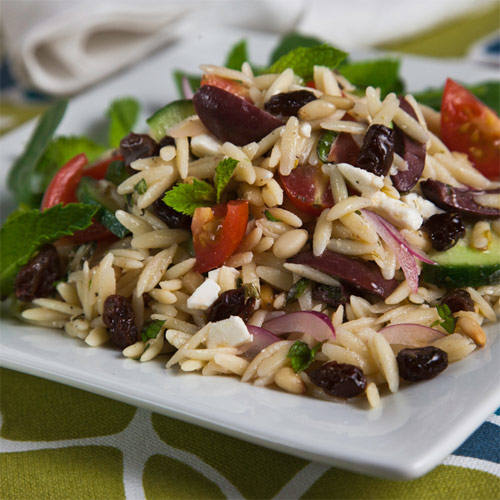 Prep Time
60 min

Cook Time


Ready In
60 min

Servings
6
Ingredients
8 ounces dry orzo (about 1-1/4 cups) pasta cooked and cooled
1 cup cherry tomatoes, halved
1 cup thinly sliced cucumber
1/2 cup Sun-Maid Natural Raisins
1/2 cup pitted Kalamata olives, quartered
1/4 cup thinly sliced red onion
4 ounces feta cheese, crumbled or diced
1/4 cup toasted pine nuts
3 tablespoons chopped fresh mint
1 lemon
1/4 cup olive oil
2 tablespoons red wine vinegar
1/4 teaspoon each salt and pepper
Baby spinach leaves
Directions
Combine pasta and next 8 ingredients (tomatoes through mint) in a large bowl.
Grate zest of lemon over ingredients in bowl. Squeeze lemon juice to measure 2 tablespoons.
Whisk together lemon juice, olive oil, vinegar, salt and pepper in a small bowl. Pour over salad and stir gently to combine. Let stand for 30 minutes for flavors to blend.
Serve over spinach leaves for a vegetarian entree, or top with grilled chicken or sausage.
Recipe Tip
Leftover salad keeps well refrigerated for up to 2 days.