---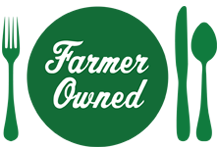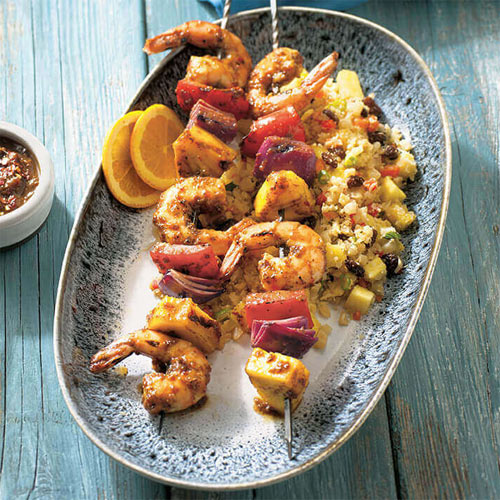 Prep Time
25 min

Cook Time
10 min

Ready In
35 min

Servings
4
Ingredients
1 pound fresh or frozen 16-20 count shrimp, in shells
1 cup Sun-Maid Natural Raisins
1 cup water
2 tablespoons soy sauce
1 teaspoon of Asian chili paste (or to taste)
1 teaspoon ground ginger
1/2 teaspoon salt
1/4 teaspoon crushed red pepper
2 cups pineapple - cut into 1-inch chunks
1 red or yellow sweet pepper, cut into 1-inch pieces
1 red onion, cut into wedges
Directions
Thaw shrimp if frozen. Peel and devein shrimp, leaving tails intact. If using wooden skewers, soak in enough water to cover for 30 minutes.
In a small saucepan bring raisins and water to a boil. Remove from heat and let stand 10 minutes. Drain raisins, reserving 1/2 cup of the water.
Transfer raisins and reserved water to a food processor or a high-speed blender. Process or blend until smooth; set aside.
In a small bowl whisk together the raisin mixture, orange juice, soy sauce, Asian chili paste, ginger, salt and crushed red pepper. Set aside half of the sauce for serving.
Thread shrimp, pineapple, sweet pepper, and onion onto 8 skewers, leaving 1/4 inch space between pieces. Brush with some of the remaining raisin sauce.
Grill on the oiled rack of a covered grill directly over medium heat for 3 to 4 minutes or until shrimp turn opaque and vegetables are crisp-tender, brushing with raisin sauce halfway during grilling.
Serve kabobs with reserved raisin sauce.