---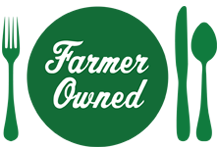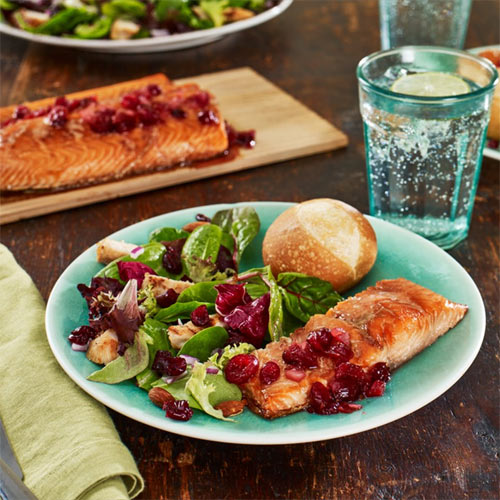 Prep Time
1 hr 10 min

Cook Time
40 min

Ready In


Servings
4
Ingredients
1 untreated 6 x 12-inch cedar plank or shingle
RELISH
1 cup Ocean Spray® Cranberry Juice Cocktail
3/4 cup Ocean Spray® Craisins® Original Dried Cranberries
1/4 cup finely chopped onion
1 teaspoon orange peel
3/4 teaspoon five-spice powder
MARINADE
2 tablespoons soy sauce
2 tablespoons orange juice
1 teaspoon honey
1 salmon filet, 1 1/4 lbs, 3/4 to 1 1/4-inches thick
Directions
Soak cedar plank or shingle in water 1 to 2 hours.
Combine all relish ingredients in medium saucepan. Cook over medium heat until mixture boils, stirring occasionally. Reduce heat; simmer 6 to 8 minutes or until onion is tender and mixture thickens. Cool.
Meanwhile, combine soy sauce, orange juice and honey in shallow dish; add salmon, skin side up. Cover; refrigerate 30 minutes.
Heat grill to medium high. Place salmon skin side down on plank; place on grill. Grill for 20 to 30 minutes or until flesh is opaque and flakes easily with fork.
Place salmon on serving platter and cut into 4 pieces. Serve with relish.
Recipe Tip
Planks can be used several times if soaked well and used over indirect heat. After use, rinse plank well with warm water. Use scrub brush if needed.